Pocket WiFi Rental & Japan Prepaid SIM
You Can Trust
Reliable Mobile Internet
For Your Trip To Japan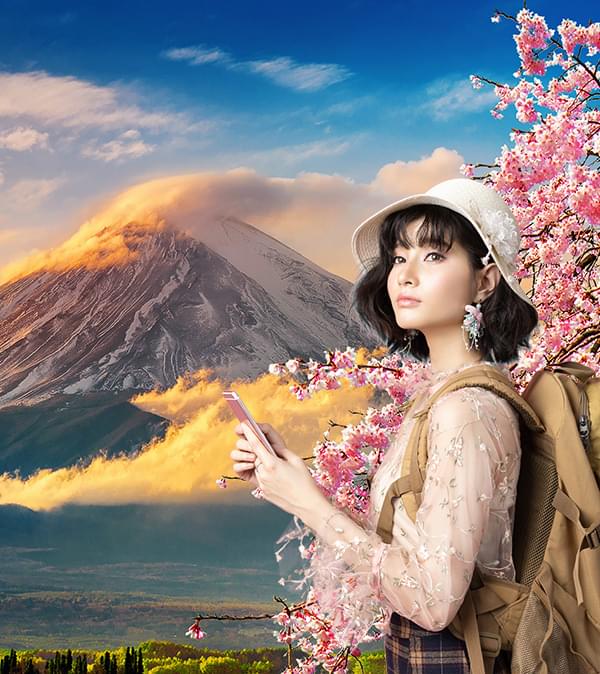 Find your best mobile internet options: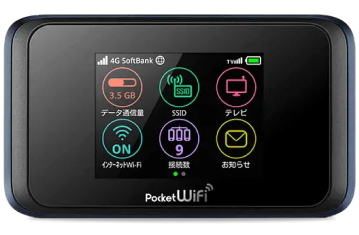 RENTAL
Pocket WiFi
¥231 - ¥240 per day
4.8 /
4,059

Reviews
High-speed 4G/LTE

Shareable (up to 10 devices)

Large data plans

Easy set-up
Pocket WiFi is a portable WiFi router that works as a mobile hotspot and allows you to access internet with up to 10 devices simultaneously.
Once you turn it on, you can securely connect your smartphone, tablet, laptop to internet anywhere in Japan, whenever you want.
DISPOSABLE
Prepaid Data SIM
From ¥4,800
Easy-to-use mobile app

Easy dispose

Data recharge available

Great network coverage
Our prepaid data SIM cards allow you to access a national carrier network in Japan directly through your smartphone or tablet. You can just toss it out when you are done.
You can check your data usage / data balance as well as make additional data recharge with our easy-to-use app.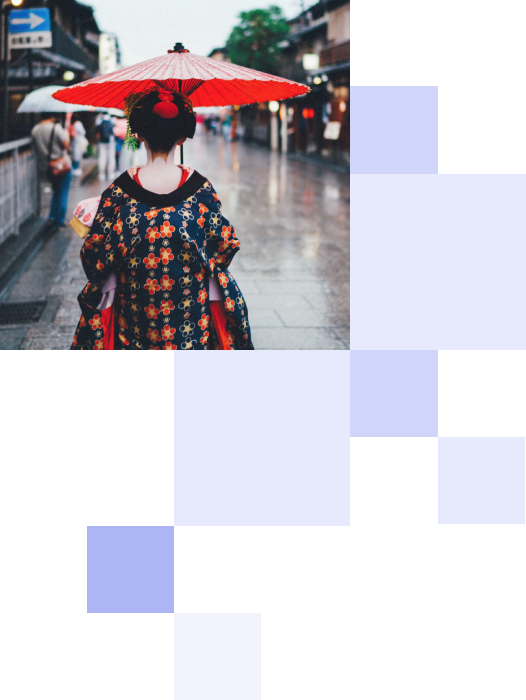 Our Strengths & Your Advantages
1. Reliable, Fast Mobile Internet

Reliability and high-speed are the most important factors when it comes to choosing mobile internet, which is exactly what our services and products provide.

2. Great Customer Satisfaction

Wonder what our customers think of our products and services? Check out our reviews and see why our customers are always satisfied.

SEE OVER 5,000 REVIEWS

3. Many Easy Pick Up Options

Pick up / delivery options are available at airports, hotels, residences and post offices in Japan. We have made our pick up process easy and reliable.

More about pick ups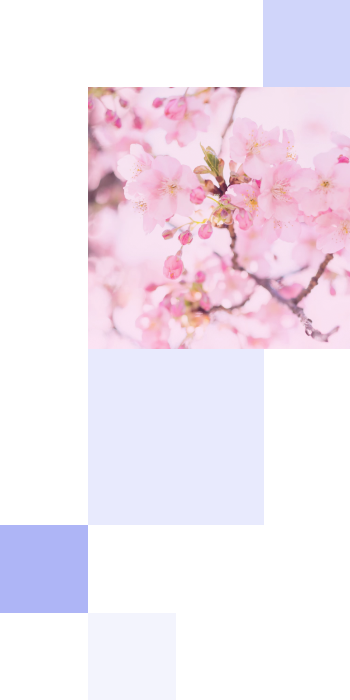 What our customers are saying
5/5
Will never travel again without this.........
It was unbelievably convenient. Our device was at the hotel when we checked in and we dropped it off at the airport when we left. Instructions were simple and foolproof. No problems.........very fast wifi. Will never travel again without this.........
5/5
Worked great!
It was waiting at our hotel when we arrived. It was easy to set up. Never had an issue with it the entire 2 weeks. The device was easy to return at the airport. Would totally recommend!
5/5
Indispensable back-up
The pocket wifi from eConnect was easy to set up and simple to use. It was indispensable as a back-up to our US cell plan and great to have to get map directions and translation service. Japan outside the major cities is getting more and more connected. But having the eConnect pocket wifi ensured we were never without connectivity, even high in the mountains on the Nakasendo road.
5/5
Fantastic service. So efficient!
Ordered this for our trip to Japan. We could not have managed without it, they delivered it to our hotel. Power bank included. Fantastic service cannot recommend enough
5/5
Excellent wifi, excellent service
Worked really well for the whole of our 35 day trip. Battery in the wifi lasted all day, most of the time, so rarely used the extra battery. East to pick up and easy to post back from KIX (but there isn't a post office anymore but there is a postbox in Lawsons on 2F)
5/5
Absolutely perfect service
Ordered the Monster plan for 28 days. Signal was always good, even in more out of the way places. Battery on the wifi unit was quite good, usually lasted 6-8 hrs before needing charge. The delivery and return is well organised and thought out, was very easy. Would absolutely use eConnect again.
5/5
A Pocket Rocket
Chose the Economy plan for 26 days on holiday, extensively used for Google Maps and a Route Transit app for rail travel plus keeping an eye on emails for home/work. It will get a little warm in its protective cover but never impedes function, only used the accompanying power bank once and was nowhere near the download limit when I returned it. Excellent value for money.
Find your best mobile internet options: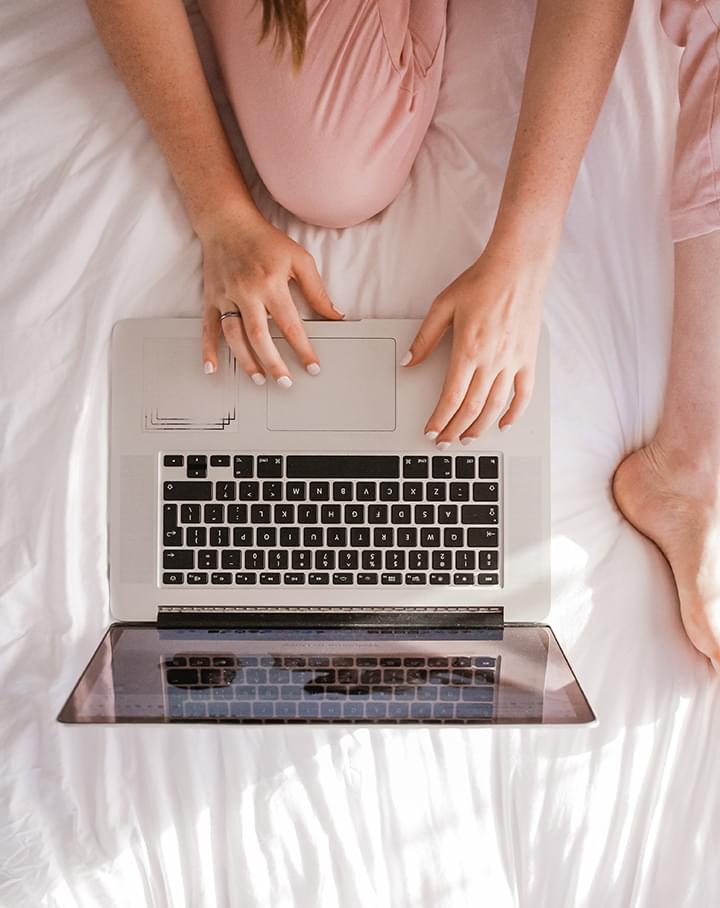 Arrange before you fly.
Our online store ensures you that you get what suits your travel needs
Better Prices

Have you ever seen anything that is cheaper to get at the airport? Lower operating costs of online stores vs. brick and mortar shops means better prices for you!

No queues - Time-saver

Make the most of your time in Japan. Why would you want to walk around with your heavy suitcase and wait in line to purchase on-site? Being at the airport is hectic enough as it is!

Easy Payments

There's no need to deal with cumbersome coins and bills, card swiping, or physical receipts. Our highly secured payment system accepts all major credit cards, debit cards and even PayPal.
How to Pick Up and Return?
It's as easy as 1, 2, 3.
1. Order online
Our streamlined ordering will ensure are finished in a matter of minutes. Select your dates, pick up location and pay with credit card or PayPal.
2. Pick up your order
Pick up at your desired location: airport, hotel, guest house, ryokan, post office or a private residence. Any address in Japan will do!
3. Return (for Pocket WiFi only)
We always include a prepaid return envelope. Simply put all the rental items into that envelope and drop it off at any red post box in Japan.
Rent a Pocket WiFi
¥231 - ¥240 per day excl. taxes and shipping
ORDER NOW
High-speed 4G/LTE

Shareable (up to 10 devices)

Large data plans

Easy set-up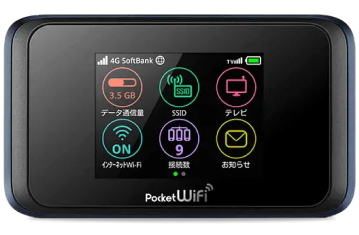 Featured blog posts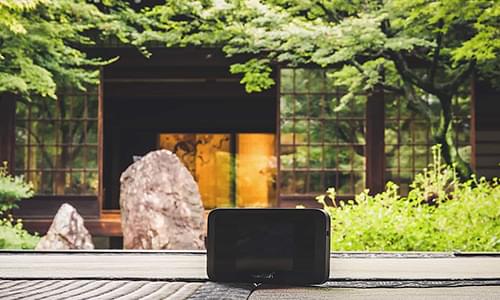 Renting a Pocket WiFi will definitely be a life saver whether you are traveling to Japan for a holiday or a business trip. Here is why.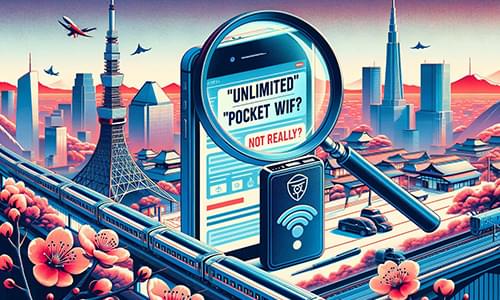 Pocket WiFi rental w/ Unlimited Data sounds too good? Your instinct is right. Be careful with fair usage policy and speed restriction that nobody tells you.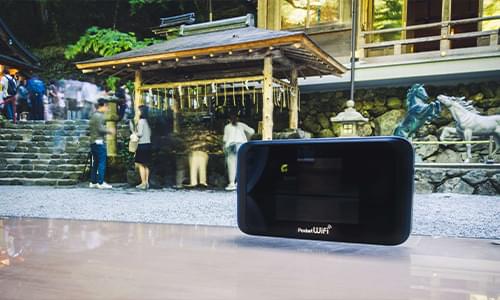 Whether or not you decided to rent a Pocket WiFi for Japan trip, get the basic knowledge of what it is and how it keeps you stay connected.
Frequently Asked Questions
Q. How many days in advance should I place my order?
It's recommended to place an order at least 3 days in advance as there may be some restrictions on pick up locations if it's later than that (you can still order though).
But in general, the earlier, the better as we might run out of stock especially in high seasons. We also give early purchasers a discount if they order three weeks or earlier (for Pocket WiFi rental only).
Q. Do you have any physical stores or booths?
Unfortunately, we currently operate online only and do not have any physical shops. But this lack of brick and mortar stores is what enables us to provide competitive prices.
Q. If I order now, when will my item be delivered?
We have our orders delivered 1 or 2 days ahead of selected pick up date (the only exceptions are the last-minute orders). So the delivery date is based on your pickup date, not on your order date.
Q. I'm already in Japan, how soon can you deliver?
We can typically deliver an order within 1 - 2 days. However, our ability to ship quickly depends on stock levels.
Please head to the product page on our site and select the soonest date available for your pickup date.
Q. Do you ship overseas?
Unfortunately, we do not ship overseas as international shipping can be very expensive depending on the region. Visit Pick Up & Return page for the available pick up options.
Q. What payment methods are accepted?
We accept all credit cards, debit cards. We also accept PayPal if it's the only payment option for you. Use the link below to enable PayPal payment option for your order.
Q. How much is the shipping fee and tax?
For SIM card purchases, we offer free shipping. For Pocket WiFi rentals, shipping fee is 790 yen per every 2 units.
Consumption (sales) tax in Japan is currently 8%.
Q. Can I get a receipt for my order?
Yes, absolutely. The payment system automatically sends a purchase receipt to your email after your order successfully goes through but if you need an official receipt/invoice, please contact us with your order number and all the information (e.g. company name, address, etc.) needed on the invoice.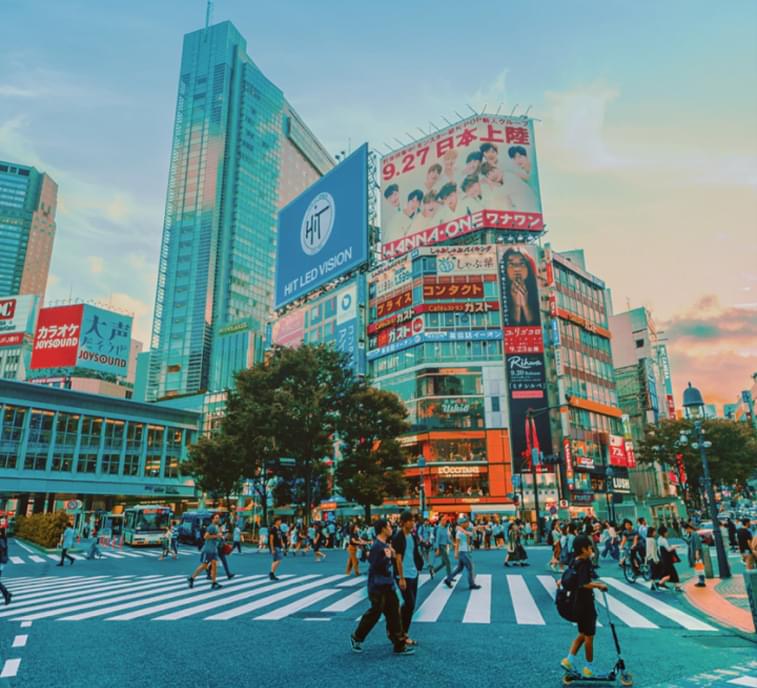 Trusted by travelers
from over 90 countries
Since 2011, we have served tens of thousands of customers from over 90 countries with our mobile broadband service. From the very beginning, we have put a lot of effort into providing not only the best products but also the best customer support. We constantly update and improve our website to provide a cutting-edge online shopping experience.
More than ever before, mobile internet is a crucial service for travelers to this beautiful and mystic nation. We are proud that our service helps many travelers stay connected during their stay here in Japan. We hope you will be one of them too!