10% OFF TIME SALE
Copy & paste the code below to use on the checkout page.
PROMOTION ENDS IN
THIS PROMOTION IS AVAILABLE FOR POCKET WIFI RENTALS ONLY.
Specifications
Data Allowance (4G/LTE Speed)
Data Allowance (Restricted Speed)
Download / Upload (theoretical at best effort)
Portable battery (6,700 mAh)
8 hours to 48 hours (depending on activity)
Battery Life (Standby time)
10.4 cm (W), 6 cm (H), 1.8 cm (D), 150 g
IEEE802.11 a/b/g/n/ac, ARIB STD - T66
What's included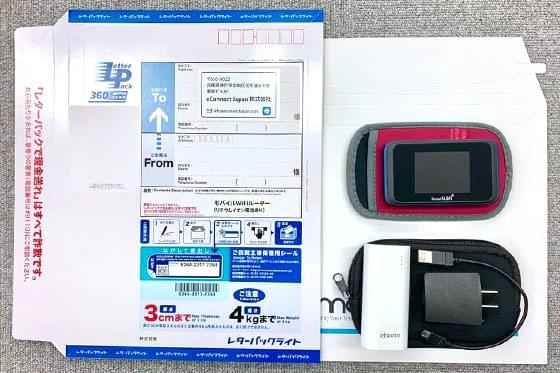 Pocket WiFi

Extra rental powerbank

Instruction paper

USB cable (cord)

AC adapter (charger)

2 carrying cases

Prepaid return envelope
Reviews
5/5
Very reliable
We had with my friend rented this WiFi. We took the 10GB option and it was enough for 10 days for us and we used maybe 7GB. It is capable to stayed charged for 6 hours, then you need to out it on external battery. Highly recommended
5/5
So useful in Japan
My travels took me all around Japan in 3 weeks and despite free wifi in cafes and trains and hotels, the signals were not consistently strong. This is where my pocket wifi was sooo useful. Always strong and never cut out. Just remember to have the spare battery fully charged as you may need it.
5/5
Travel Essential
I gave this a try for my recent family vacation in Tokyo and I can't recommend this product enough. We visited countless areas and tourist attractions in and around Tokyo and without Google Maps we simply wouldn't have seen so much of the amazing sights Tokyo has to offer. This was only possible of course by having consistent WiFi. Extremely easy to use, lightweight, strong/fast connection and plenty of data. After 10 days of 3 devices connected we still had 1GB/10GB left when we departed. Will definitely use again.
5/5
отличный сервис
прибор работал отлично, интернет был всегда, дополнительная батарея очень помогала, выделенных гигабайт хватило на весь срок аренды, очень простое и понятное подключение. я остался очень доволен и при возможности хочу опять пользоваться вашими услугами.
4/5
almost perfect
Econnect was extremely easy to find and use online, very clear instructions to order a pocket wifi in Japan and pay from USA, dependable delivery to your intended address in Japan, reliable equipment and reliably delivered with easy process to return via a post office box. The only difficulty is this: the battery in the pocket wifi must be charged at least once a day and probably more (the included battery pack is a big help); and, if you are staying somewhere with wifi and your devices register that wifi when you enter those locations, the pocket wifi will cut off and will not resume automatically when you leave those locations, you must remember to take out your pocket wifi, upload again, and "OK" again in order for your devices to utilize the pocket wifi. I did that automatically after a while, but it is an extra procedure that must be noted and put into operation each time you go from a fixed wifi to the pocket wifi. But all in all, thank you Econnect!!
Shipping & Delivery
We have our orders delivered 1 or 2 days ahead of selected pick up date (the only exceptions are the last-minute orders).
You select your preferred pick up location during the checkout process.
Once your order has been shipped, you will receive a shipping confirmation email with tracking link.
How does Pick up & Return work?
Pick up
Pick up at your desired location: airport, hotel, guest house, ryokan, post office or a private residence. Any address in Japan will do!
Return
We provide a prepaid return envelope with all the necessary information filled in. All you have to do is put all the items in the envelope and drop it in a post box anywhere in Japan.
Frequently Asked Questions
Q. How good is the coverage of Pocket WiFi device?
All our Pocket WiFi models have good coverage throughout Japan covering more than 99% of the population, so most places an ordinary traveler will go should not have any issues with coverage.
Q. Can I rent Pocket WiFi in the airport?
Unfortunately, due to high airport taxes, we do not offer Pocket WiFi rentals at the airport. However, with just a little preplanning, you can have your Pocket WiFi waiting for you at the airport of your choice. Visit Pick Up & Return page for the available pick up options.
Precautions before using Pocket WiFi
The connection speeds shown above are provided on best effort basis. Actual speeds vary depending on location and connection status.
Network provider (Softbank) reserves the right to restrict the connection speed for those who have used significant amount of data in a short period of time (or for those whose network activities are considered as suspicious).
Your device must be WiFi enabled.
We need to check availability.
Please send us a Last-Minute Request from the button below.
Note that the following pickup locations are not available for your requested pickup date.
New Chitose Airport (CTS)
Okinawa
We need to check your pickup location first.
Where would you like to have it delivered?
This product is out of stock on the selected date...
Out Of Stock On: