10% OFF TIME SALE
Copy & paste the code below to use on the checkout page.
PROMOTION ENDS IN
THIS PROMOTION IS AVAILABLE FOR POCKET WIFI RENTALS ONLY.
Specifications
Data Allowance (4G/LTE Speed Guaranteed)
Data Allowance (Restricted Speed)
Download / Upload (theoretical at best effort)
99% of national population
Portable battery (6,700 mAh)
8 hours to 48 hours (depending on activity)
Battery Life (Standby time)
10.4 cm (W), 6 cm (H), 1.8 cm (D), 150 g
IEEE802.11 a/b/g/n/ac, ARIB STD - T66
What's included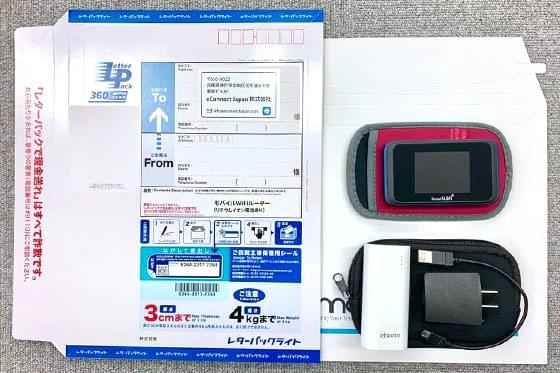 Pocket WiFi

Extra rental powerbank

Instruction paper

USB cable (cord)

AC adapter (charger)

2 carrying cases

Prepaid return envelope
Reviews
5/5
Great wifi
WiFi was great! Worked everywhere and I can't imagine how hard it would have been without it! Just make sure to charge it because the battery lasts about 10 hrs at full charge
5/5
Great, convenient mobile wifi
Econnect are a super responsive, reasonable price company who offer easy to use mobile wifi units while you're in Japan. I have used them 4 times now and never had any problems with usage or service. The prices are also good!
5/5
Nice and easy
Everything was just easy and simple, plug and play. It worked everywhere around Japan without any problem. I can recommend it to everyone. Awesome service!
5/5
Brilliant service
Highly recommended. Great value compared to international roaming charges. Much faster than hotel wifi. So handy to have when travelling around Japan on trains and buses and being able to stay connected. Loved that my accompanying family members could also connect on-the-go.
5/5
Highly recommend
Works very well in Tokyo, Kyoto and Osaka.
Shipping & Delivery
We have our orders delivered 1 or 2 days ahead of selected pick up date (the only exceptions are the last-minute orders).
You select your preferred pick up location during the checkout process.
Once your order has been shipped, you will receive a shipping confirmation email with tracking link.
How does Pick up & Return work?
Pick up
Pick up at your desired location: airport, hotel, guest house, ryokan, post office or a private residence. Any address in Japan will do!
Return
We provide a prepaid return envelope with all the necessary information filled in. All you have to do is put all the items in the envelope and drop it in a post box anywhere in Japan.
Frequently Asked Questions
Q. What happens if I use up 100GB?
Once your data consumption exceeds your total data allotment, it becomes subject to speed restriction from the network operator.
Please be assured that the internet connection won't be cut off in case the restriction is applied.
Q. Can I purchase more data if needed?
Yes, it's possible. To request for additional data, please email us with the data amount (GB) you'd like to add. We will then calculate the cost based on your original rental rate.
Q. How do I charge Pocket WiFi?
You can charge it via standard micro USB cable. We include one micro USB cable along with every rental order.
Precautions before using Pocket WiFi
The connection speeds shown above are provided on best effort basis. Actual speeds vary depending on location and connection status.
Network provider (Softbank) reserves the right to restrict the connection speed for those who have used significant amount of data in a short period of time (or for those whose network activities are considered as suspicious).
Your device must be WiFi enabled.
We need to check availability.
Please send us a Last-Minute Request from the button below.
Note that the following pickup locations are not available for your requested pickup date.
New Chitose Airport (CTS)
Okinawa
We need to check your pickup location first.
Where would you like to have it delivered?
This product is out of stock on the selected date...
Out Of Stock On: