Find the Best Suited Pocket WiFi Plan for Your Travel in Japan [2020]
There are a couple of options when it comes to getting online while traveling. Some people are just fine with occasional WiFi at a hotel or a cafe but many others are certainly looking for "always-connected" mobile internet options since being online 24/7 is something people crave for in this digital era.
Although SIM cards are handy and all that, Pocket WiFi rental has seen huge demand increase especially among travelers coming to Japan as it has distinguished advantages (will explain them later).
This article covers several Pocket WiFi plans eConnect Japan offers in order to help you find a plan suitable for your Internet use.
Pocket WiFi vs Other Options
First of all, this article is in favor of Pocket WiFi over other options to access the mobile internet while in Japan. Pocket WiFi is highly recommended for its fast speed and large data allowance. The other possible option for mobile internet would be to purchase a Prepaid SIM card. Setup for Japanese prepaid SIM is a bit technical and requires APN configuration where as Pocket WiFi is as minimal as the phrase "plug and play". Also the fact that SIM cards cannot be used by network-locked smartphones makes their use limited whereas Pocket WiFi is universal and can connect up to 10 devices at once. For these reasons this article recommends Pocket WiFi over Prepaid SIM cards, but if you want more information to compare, please check one of our previous blog post here.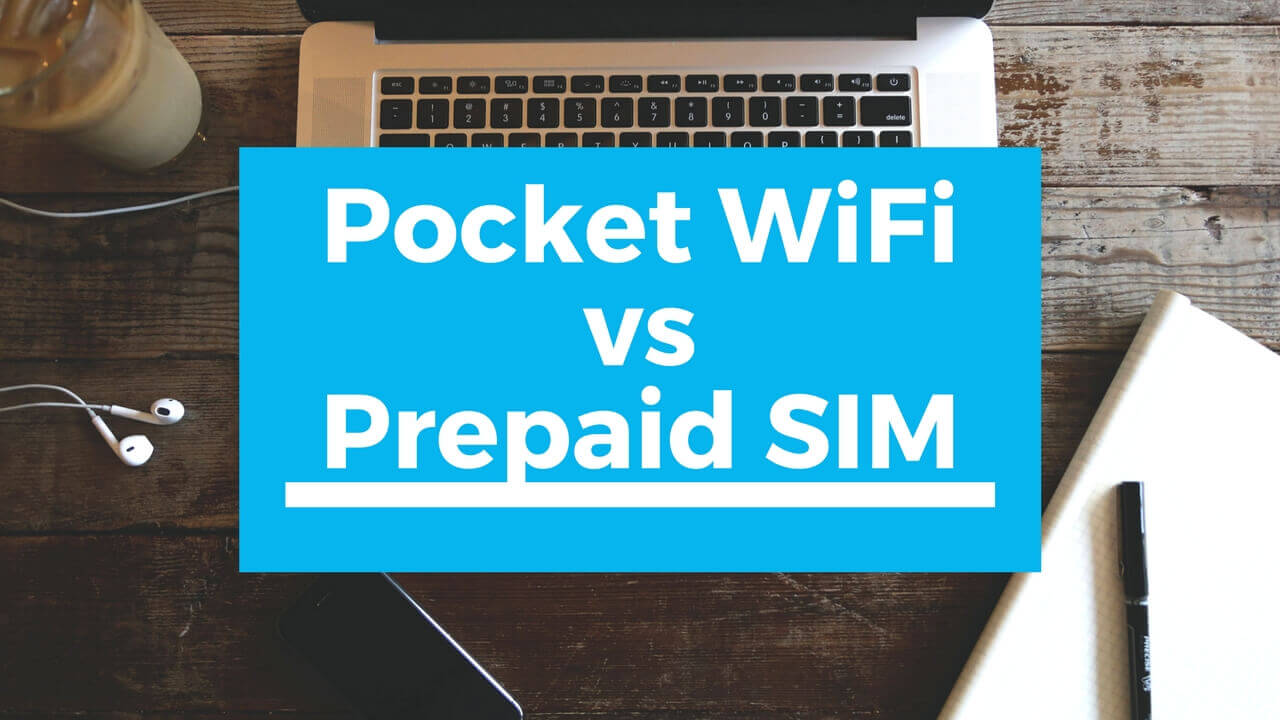 As far as the notion of cruising Free Internet WiFi hotspots in Japan, forget about it... People are now starting to know that while Japan is a technological marvel with a forward looking population the idea of ubiquitous free WiFi is not here. The idea never caught on. Most familiar hotspot zones such as cafes, shopping malls, and transport hubs seem to offer something like free public WiFi but in the end the user is filling in forms and giving away email details just to use not-so-fast internet.
Pocket WiFi is the easiest and most convenient way to connect to the Internet while traveling in Japan. It is easy to set up and connect to, you can connect multiple devices (up to 10)  at once, and the plans that we are offering can accommodate the heavy data and high speed connection needs of a gamer or the low frequency and light data user. Let's check out the plans and consider which type of user would benefit the most from each plan.
What plan is suitable for whom?
eConnect Japan currently offers 3 Pocket WiFi plans: Economy, Premium, and Monster Plan.
The difference between them is the guaranteed high speed data allowance.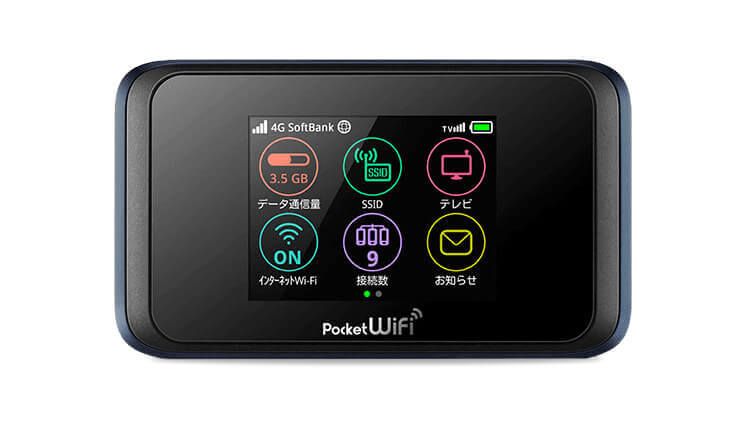 Please note that all of them covers more than 99% of the populations under SoftBank cellular network, assuring you the best coverage throughout Japan.
Service Description:
This plan gives you a total of 10GB (10,000MB) for 4G/LTE speed. This is the cheapest model among our Pocket WiFi offers (and possibly the cheapest in the market). Rental available for up to 30 days.
User Profile:
For budget travelers who won't be needing so much data. This is also a good choice for people staying for less than a week.
Pricing:
A 7-day rental costs around less than $50. The daily rental fee can go as low as 277 yen if rent for more than 3 weeks.
Bottom Line:
Anyone who are happy with 10GB data should try this plan. If you are a light data user, 10GB should be enough for a couple of weeks or longer. If you are staying for a couple of days only, 10GB is just the right amount actually regardless of your internet activities.
Service Description:
This plan gives you a total of 50GB of 4G/LTE high speed data regardless of the rental days. 50GB data is plenty for almost all travelers and is also good for heavy data users or families staying a week or two in Japan.This is the most popular plan at eConnect Japan. Rental available for up to 60 days.
User Profile:
It suits for pretty much anyone: sole traveler, a couple or a family with normal / heavy internet activity during their travel in Japan. Also a good option for business travelers needing high speed internet without possible speed throttling for couple of weeks or so.
Pricing:
A 7-days rental costs around $60 without early bird discount or promotional discount. This model becomes cost-effective if you rent more than 3 weeks.
Bottom Line:
With 4G high speed with a good amount of data allotment, this model is the whole package with no drawbacks. If you're new to the Pocket WiFi rental, this model is highly recommended. Relatively cheap investment in reliable mobile internet for middle to long-term stay.
Service Description:
This plan provides you a total of 100GB data for 4G/LTE high speed internet. No speed throttling or restriction until you use up a whopping 100GB (100,000MB) of data. Rental available for up to 90 days.
User Profile:
Best suited for heavy data users (i.e. online gamers), group travelers or nomad workers as well as business travelers. Also a good bet for people staying longer than a month.
Pricing:
A 7-day rental costs around $90. With early bird discount or other promotional discount, it's around $75 - 80. The longer you rent, the cheaper the daily rate.
Bottom Line:
Simply put, high speed with huge data allowance. It sets you free from worries about internet speed or your data usage. It becomes amazingly cheap for daily rental rate if you rent it for more than a month.
---
Conclusion
It probably boils down to 1. how much data (GB) you'd like to have and 2. your budget when it comes to deciding which Pocket WiFi plan to go for.
All of our Pocket WiFi plans use SoftBank High-speed 4G/LTE network that covers more than 99% of the populations so the speed and coverage area are exactly the same.
We suggest that you mull over what you are going to use internet for and how much data you will likely be using per day or in the entire trip. Then it's pretty easy to narrow down the options to find the best suited one for your travel in Japan.
And if you are still not sure which plan would suit you best, just go with the Premium Plan! You won't be disappointed.
One thing we can say in confidence is that any of our Pocket WiFi provides fast internet that covers across Japan. And unless you are streaming videos all day long, the default data allotment on any plan should be sufficient because we design it in that way so that normal internet use won't reach the data limit.
With the information provided above in mind, let's head over to our Pocket WiFi plan page below and start planning your mobile internet option today!