Get Secure Mobile Internet in Japan with ExpressVPN
Currently, in Japan, there are essentially two ways you can stay connected. One of those methods, is by getting Pocket WiFi or SIM card, or simply use roaming service. They all use secure closed networks which keep your data private. The other method is to use the various open/public networks, a.k.a. free WiFi, that are widely available throughout Japan. However, using open sources of WiFi, like at hotels or restaurants, can pose major security risks to your data and need to be used with caution. One simple solution is to purchase and activate a VPN service when accessing those open/public networks. Today, I'll discuss my experience purchasing and testing one of the most popular VPNs out there – ExpressVPN on my iPhone in Japan.
What's a VPN and why use it
A VPN, or virtual private network, is a network that helps protect your data by encrypting it between two secure points. VPNs operate by routing your internet connections through a private server in order to keep your data secure. This is what makes VPNs so useful when traveling in a country with numerous free WiFi access points like Japan, that may leave your personal data venerable to hackers and cyberattacks. Especially when there has been a recent trend among cybercriminals to target travelers, which makes it especially important to protect your personal information while accessing the internet abroad.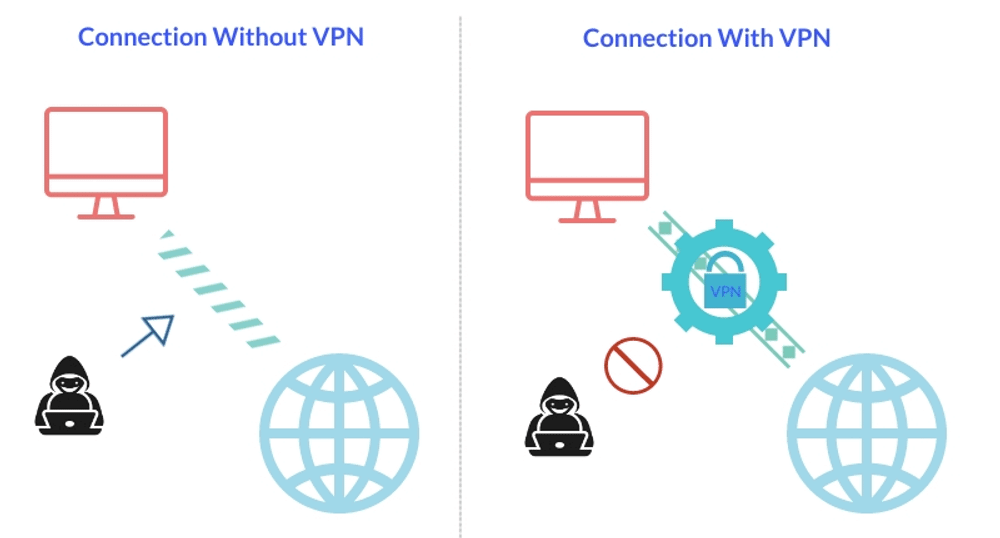 As I said, when you're traveling in a country like Japan, there are endless opportunities to use free Wi-Fi in places like hotels, at train stations, and a host of other places we discussed in a previous article about where to find free WiFi in Japan 2019. So it's important to keep in mind that your data is vulnerable, especially when accessing free WiFi. This is where a VPN comes in. By installing one of these VPN services onto your computer, you can safely and securely access the internet, even when using these typically high-risk network pathways. The best use (and the time that it needs to be used most while abroad), is when you attempt to do online banking or access personal information (social media, etc.) on the internet. There are other instances when using a VPN can come in handy though, like when a specific IP address is blocked by the service provider (e.g. Netflix), also called geo-locking.
For those of you out there who are considering using a VPN, today I will be demonstrating how to purchase and install a VPN on my iPhone XR. For this article, I'll be testing the service ExpressVPN in Japan. One of the more reliable VPN services out there. That being said, there are hundreds of VPN services on the market, I'm just using one to show how to set up your phone to be VPN capable.
Setup and Tested in Japan
Purchase & Setup
First head on over to the ExpressVPN site on either your smartphone or computer.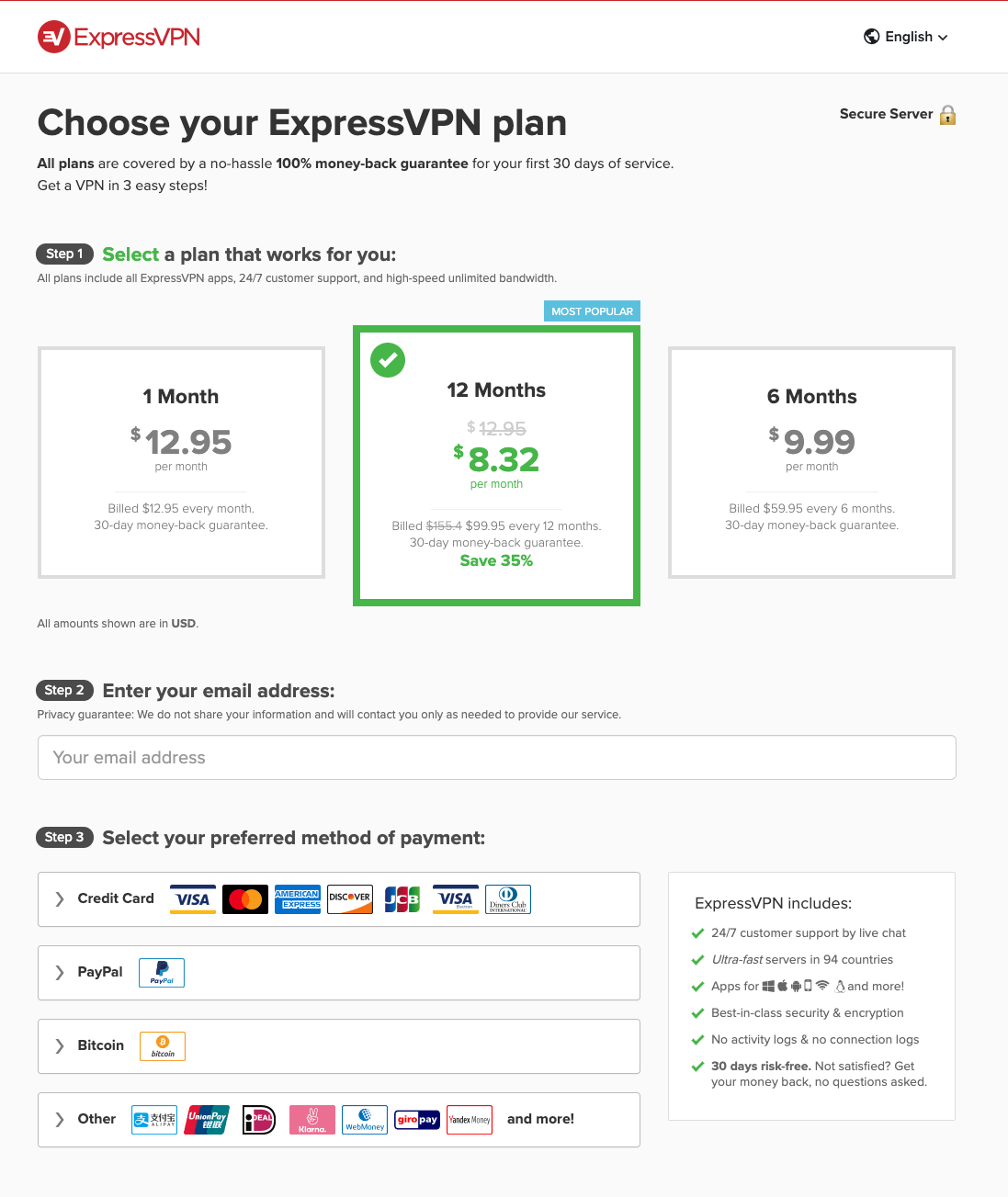 The service is only $13 a month for 1 month. But if you do a full year it ends up being a bit cheaper around $8.32 a month (but you have to pay $99.95 for 12 months).
Once you enter your email address and put in your method of payment, you have officially purchased the service. After purchasing, you do need to authenticate your account using the link sent to your email.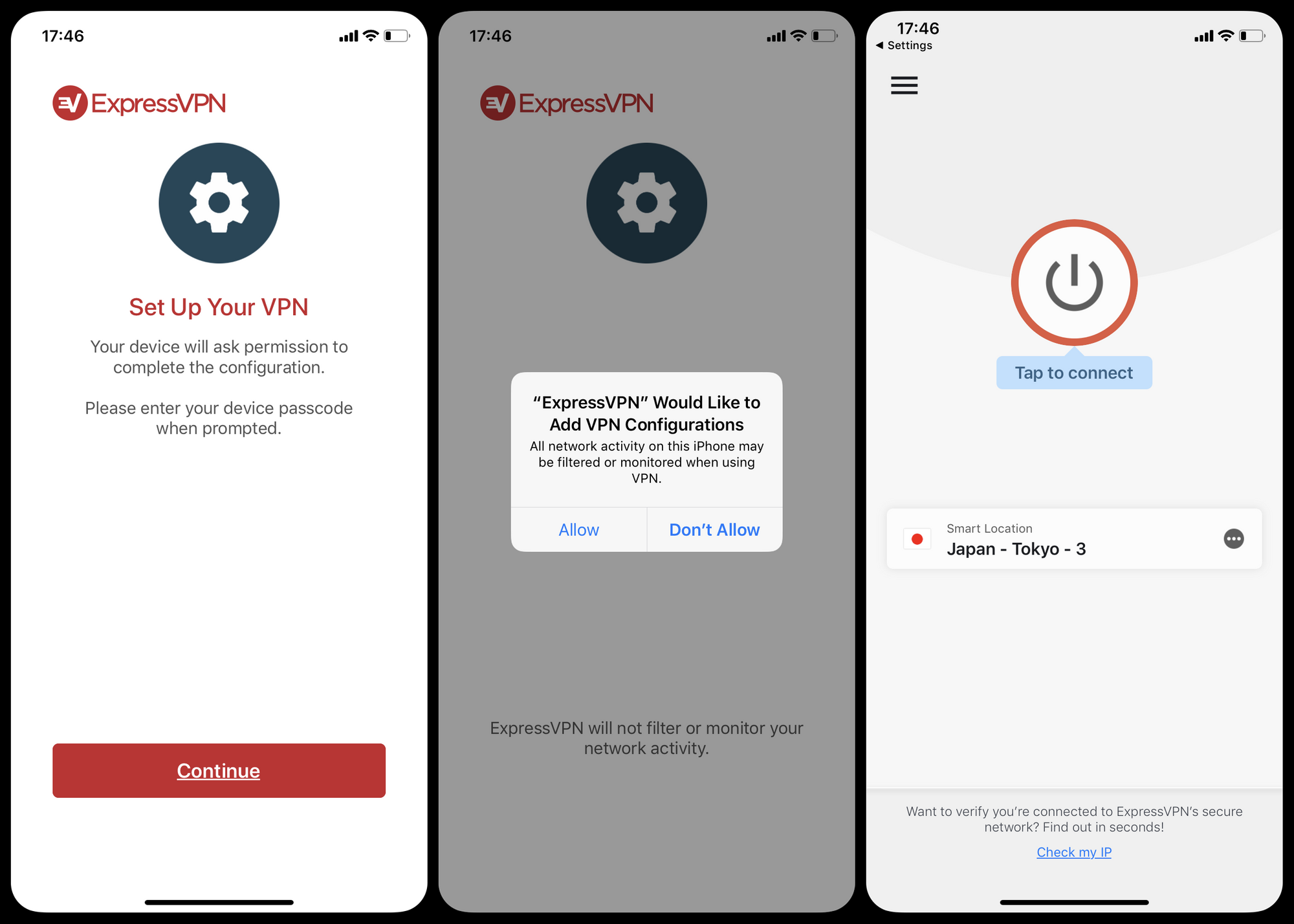 Now that you've authenticated your subscription via email, let's move over to the iPhone. First, let's grab the express VPN app from the iOS App Store. Once purchased, open and input the login credentials you just received. After you've logged in successfully, give the app permission to add VPN configurations (shown above). Great! Now the VPN should be up and running (you can check this by seeing the VPN symbol shown in the upper left hand side of the control panel).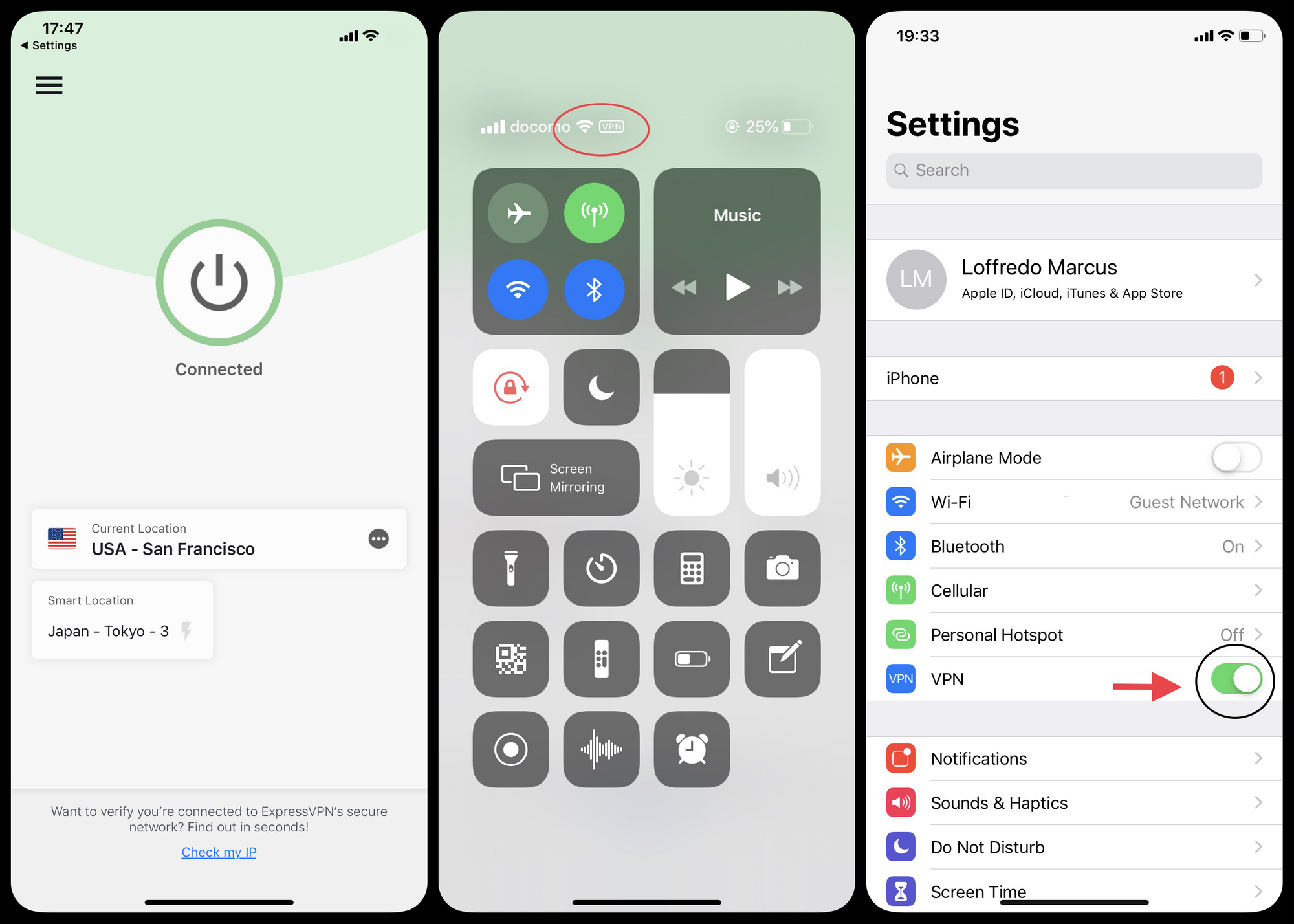 The cool thing about using one of these services that alters the VPN settings for you, is that from now on, when you want to toggle the VPN on and off (when you're about to jump onto free WiFi for example), you can just hop into your settings menu and switch it on and off from there (see pic above).
Test & Thoughts
I personally used this VPN service a number of times while connecting to public WiFi networks while in Japan. I paired using this service with using one of the free WiFi locator apps we talked about on one of our last blogs. This helped me first find some of the 100 thousand+ free WiFi locations and know I was accessing them safely and securely. For example, when I was using public networks at places like 7/11, Starbucks, and McDonalds.
One other cool thing I was able to accomplish, during my brief stint testing this service, was changing my geo-location from Japan back to the States in order to catch the season finale of Game of Thrones, and it worked like a charm... even though my thoughts on that ending were less than charming! This is one of the other benefits of using a VPN, besides keeping your data safe while connected to untrustworthy network sources.
One major drawback of VPN services is that they typically have a monthly fee which can be expensive. The flip side to this coin, however, is there is no price tag on keeping your data safe. This is because you may end up losing more money by accessing things like banking systems while not using a VPN on public WiFi networks.
A more reliable alternative
To summarize, although purchasing a VPN offers a variety of benefits including safe public WiFi access, accessing geo-restricted content, and hiding your location, the truth is, there are just simply better options out there! Why pay for a monthly service to safely access these open sources of free WiFi, when you could be using your own private network on a Pocket WiFi device from eConnect Japan. One of our many data plans, suiting all types of travelers, will be sure to keep your data 100% safe without ever needing to use a VPN. Whether it's just you out here on business, or the whole family with you, you can ensure you and your loved ones stay connected to safe, secure, and reliable internet without having to worry about untrustworthy free WiFi connections. If you're heading to Japan for business or leisure we suggest you to check it out!
Bon Voyage!