Introducing 3-in-1 Trio SIM for Japan Prepaid SIM Card
We have waited for years...
NTT Docomo, our SIM card provider and the biggest network operator in Japan, has introduced Trio SIM that works as all 3 (mini, micro and nano) size with one framework. It's a 3-in-1 type if you will.
What does that mean for you? No longer have to worry about purchasing the right SIM size!
Trio SIM has been around quite some time already in the global market. However, it took years for Docomo to launch this type of SIM size architecture for some reason...
Anyway, we've updated our website and you no longer have to choose a SIM size. The default option is the Trio type and there are no other options to confuse you.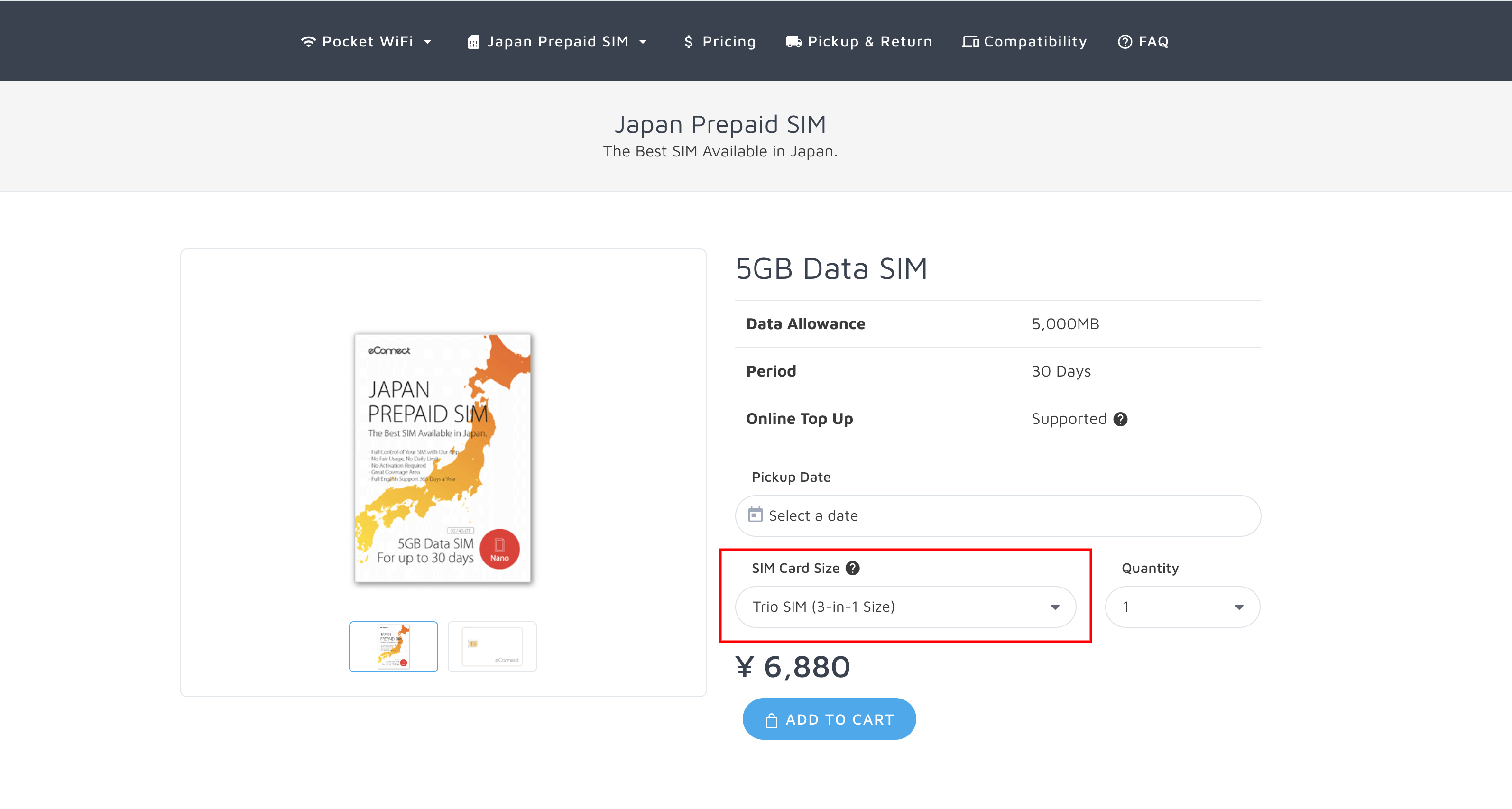 Simple, right?
Once you get a SIM card from us:
Check what SIM size your device requires
Cut the SIM out for that specific size from the card frame.
You see the cut lines? They are the ones that you follow to cut out to a specific SIM size from the card frame.
When you take out your original SIM card from your device, check its demensions to see if it is a mini, micro or nano SIM.
For your reference, below are the demensions of each SIM size.
Standard (Mini) SIM: 15 x 25mm
Micro SIM: 12 x 15mm
Nano SIM: 8.8 x 12.3mm
Most of the recent smartphones and tablets use nano SIM, the smallest one. There are also dual SIM phones (most of them are Android phones) that support 2 SIM cards in one phone.
The Trio SIM is very convenient if you plan to swich phones to use with your SIM. Before the Trio SIM, it was an headache when your phones use a different SIM card size. Now, that headache has become a thing of the past!
Please feel free to contact us if you have any questions about our Japan Prepaid SIM.