Best Free iOS and Android Apps To Track And Check Your Mobile Data Usage
Travelling to Japan is all fun and delightful until you realize that you're getting close to the maximum of the cellular data allocation loaded on your Prepaid SIM card. Avoid becoming all stressed out by managing your data usage with tried-and-tested tracking applications.
Here are eConnect's top two mobile data trackers that you can download in the App Store for free.
1) Advanced Data Usage Tracker - smartapp
Download here for iOS and Android devices.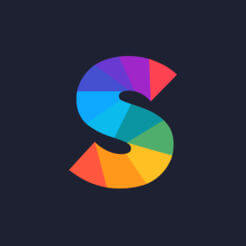 If you're the type who's particular about constantly taking a watchful eye over your data consumption, this app is perfect for you. The Advanced Data Usage Tracker, developed by Times Internet Limited, is designed to provide daily tracking updates based on a user's daily Internet usage target and his or her existing consumption. The app tells you when you're still in the safe surfing zone and alerts you when you are in the verge of going extra on your data usage.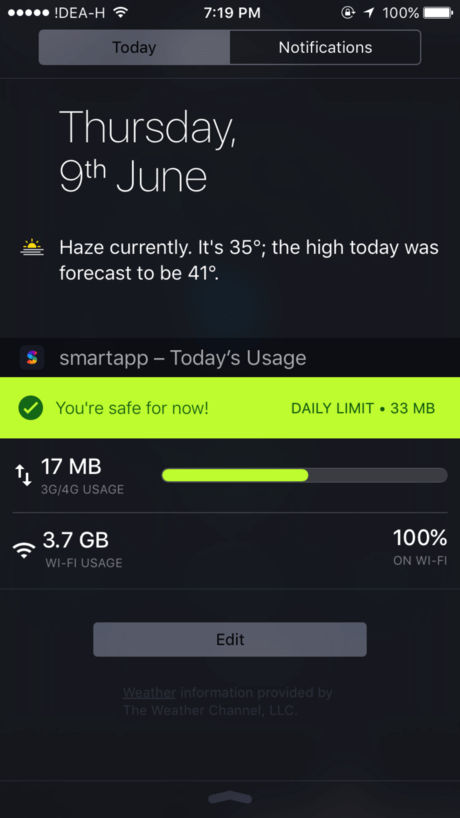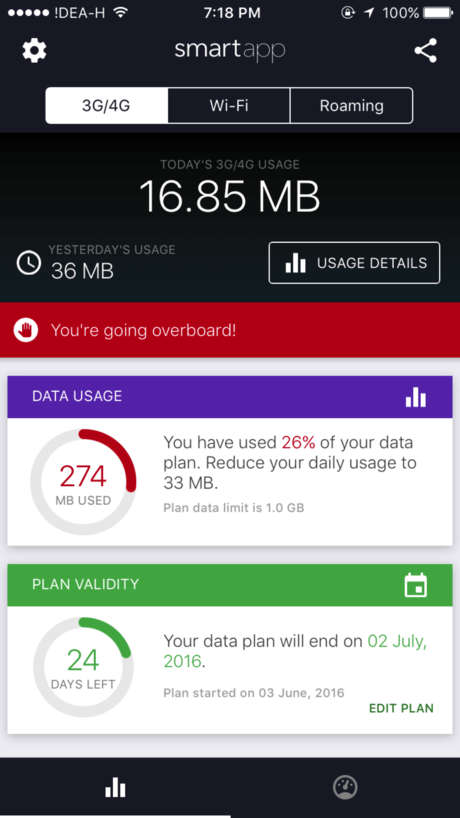 Aside from its commendable daily 3G/4G data usage tracking, this app also offers a detailed trend analysis for either your daily, weekly, or monthly consumption. Furthermore, it comes with an intelligent forecasting system that enables it to provide the user with timely alerts to ensure that he or she does not go overboard. You can choose from two Today Widgets; the first one allowing you to see an overview of your daily usage and daily limits and the second one helping you track data use during a session with a special Start/Stop timer widget.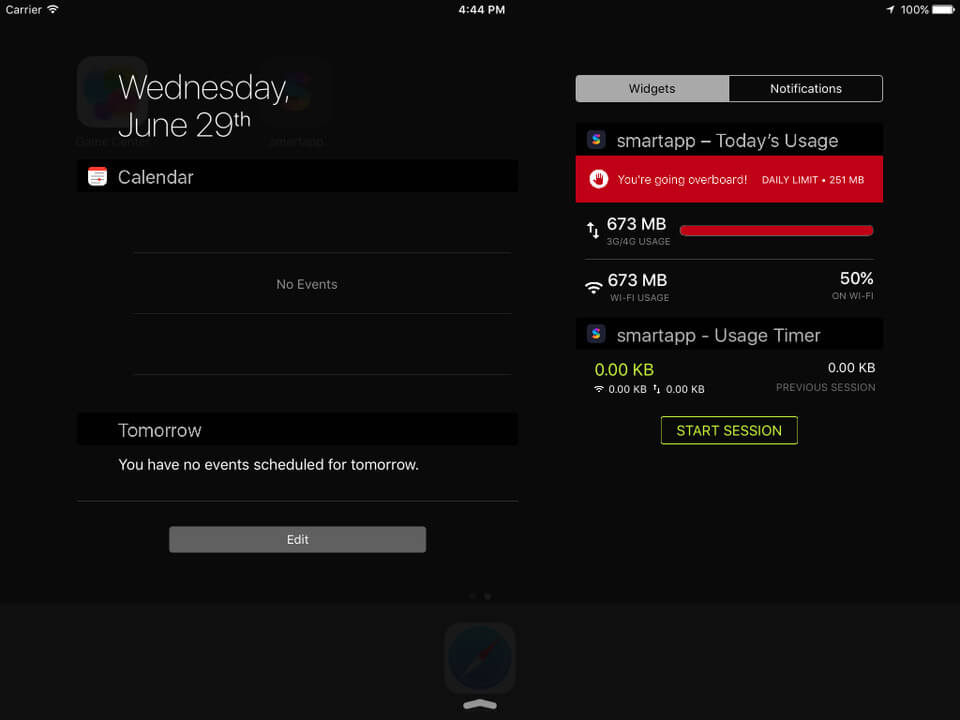 What makes this app even more exceptional is its free Speed Test feature that allows one to discover the upload and download speeds of of the cellular network the user is on with a single touch of a button.
---
2) My Data Manager
Download here for iOS and Android devices.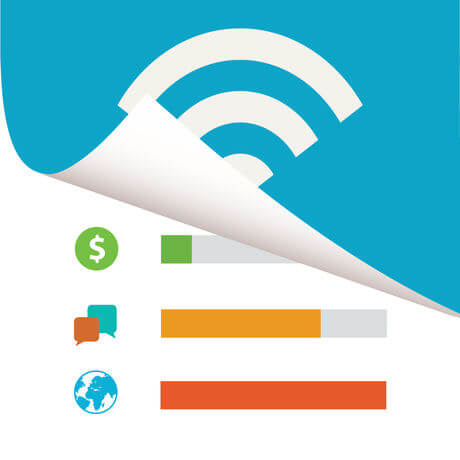 This simple-to-use and straightforward data tracking app is one of the most popular in the world. It is fashioned to let the user take control of his or her 3G/4G consumption through alerts that will notify the user of his mobile data situation. The standard alerts include:
plan limit reached
90% of plan limit reached
daily budget reached
forecast usage warning; and
lots of data left.
Of course, one can also customize the alerts that will serve as warning when a particular usage percentage is reached, say for instance, the user already reached 70 percent of his or her daily gigabyte budget.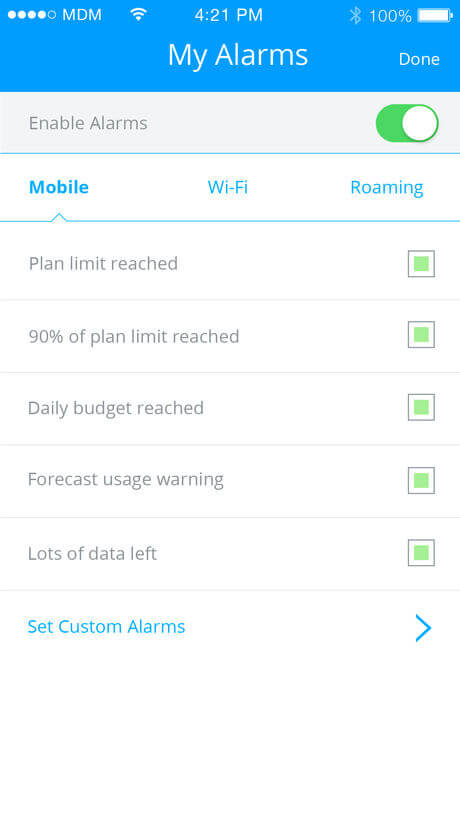 The user interface is also easy to understand and truly uncomplicated. It gives the person a summarized view of his or her current data usage, the daily consumption forecast, and the remaining data that can be utilized for the period. A simple tap on a button will take the individual to one's historical data consumption to make sure that a user's can wisely plan for his or her 3G/4G allocation.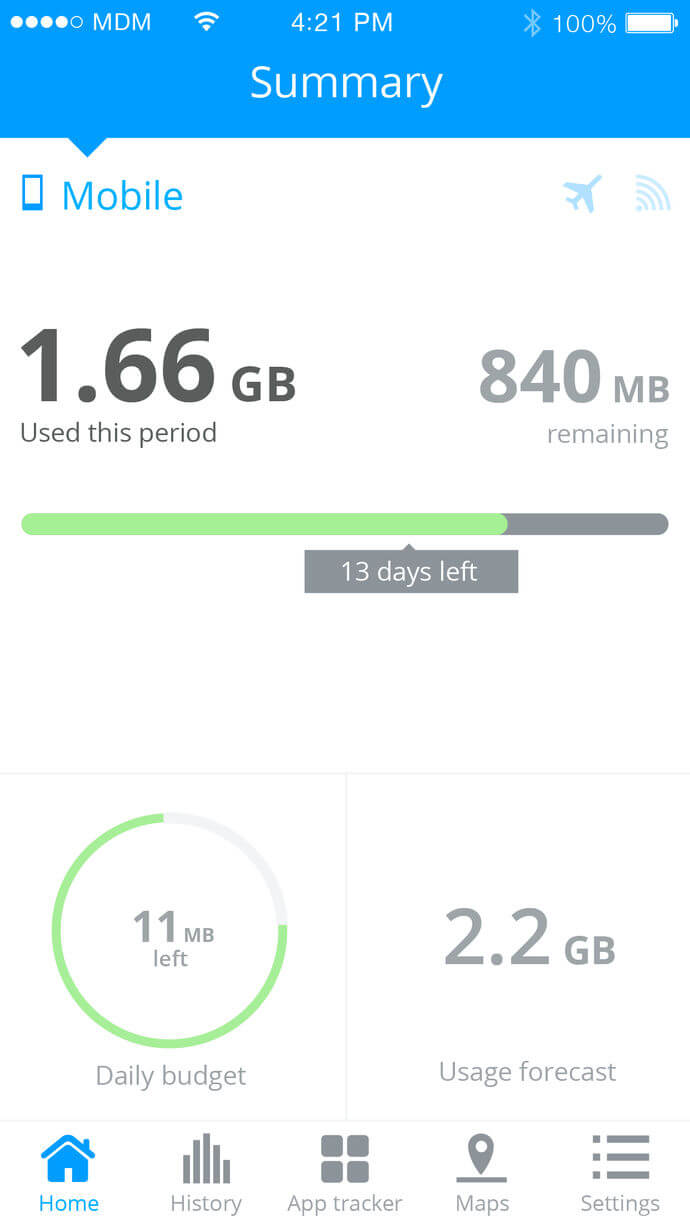 Another notable feature of My Data Manager is the app-tracking option. You can choose to monitor how much data each of your phone's applications is consuming and for how long. This will give the user an idea which apps eat most of the mobile data and which programs to avoid when connected through a mobile network.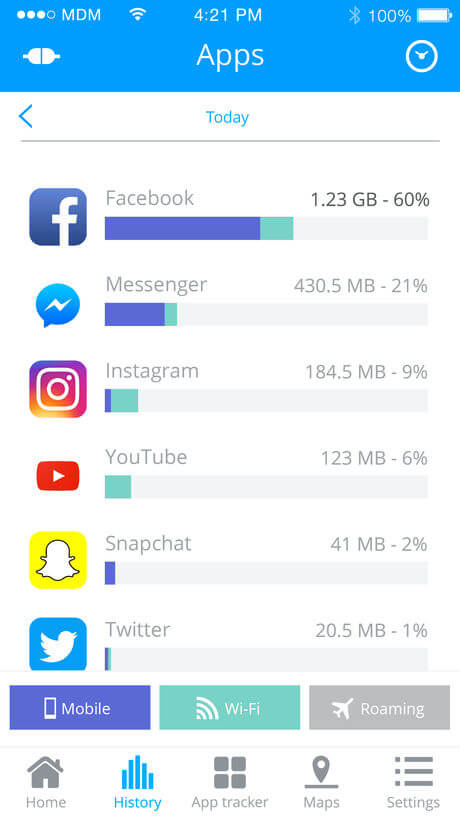 The My Data Manager also enables a person to monitor two or more devices and to set up a family plan where he or she can track usage among all members of the user's data plan. Genius, right?
There are many other mobile data tracking apps that you can download in the App Store but some of them require you to pay a fee. So far, the aforementioned are our highly recommended apps because of the amazing features that they offer given that they can be downloaded for free. Before you tour around Japan and turn on your mobile data, make sure that you have any of these apps ready for easy 3G/4G usage tracking.