Pocket WiFi Post Office Pick Up in Japan [How To]
So you are thinking about placing an order for Pocket WiFi rental but you are worried about a couple things. Namely, how do you get your device? Post offices make up one of the four major pick up options for our extremely popular portable WiFi devices. In this article we are going to cover the pick up process at a post offices in Japan.
*Please not that there are no longer 24hr post offices in Japan. The typical opening hours of major post offices is 7:00 - 19:00 on weekdays, 7:00 - 18:00 on weekends and national holidays. But the actual opening hours varies by branch.
eConnect Japan's website offers an interactive map tool for finding major post office locations in Japan. This option is great for the following circumstances:
Staying at an Airbnb
Although we can try to make accommodations for everyone, typically ordering a device for pick up at an Airbnb causes trouble with the shipment. Therefore, we recommend using the post office pick up option.
Coming in on a late/early flight
A post office is sometimes a convenient place to pick up.
Lodging at a vacation rental property
Many times, these properties do not allow mail to be sent directly to the residence.
Long story short, anyone can easily pick up their Pocket WiFi unit from the post office – it takes just 3 simple steps!
Ultra Simple 3 Steps
The pick up process for our Pocket WiFi units has never been more convenient and is less scary than you might think. Today, I'm going to demonstrate that armed with a GPS and a Passport, you can easily pick up your Pocket WiFi from any post office in Japan!
Go to Selected Post Office
You first need to go to the post office you have selected as your pick up point.
The selection process is super simple. During the ordering process on our website you will be given the option for post office pick up. Once you select this option, a map tool will come up that allows you to select a post office.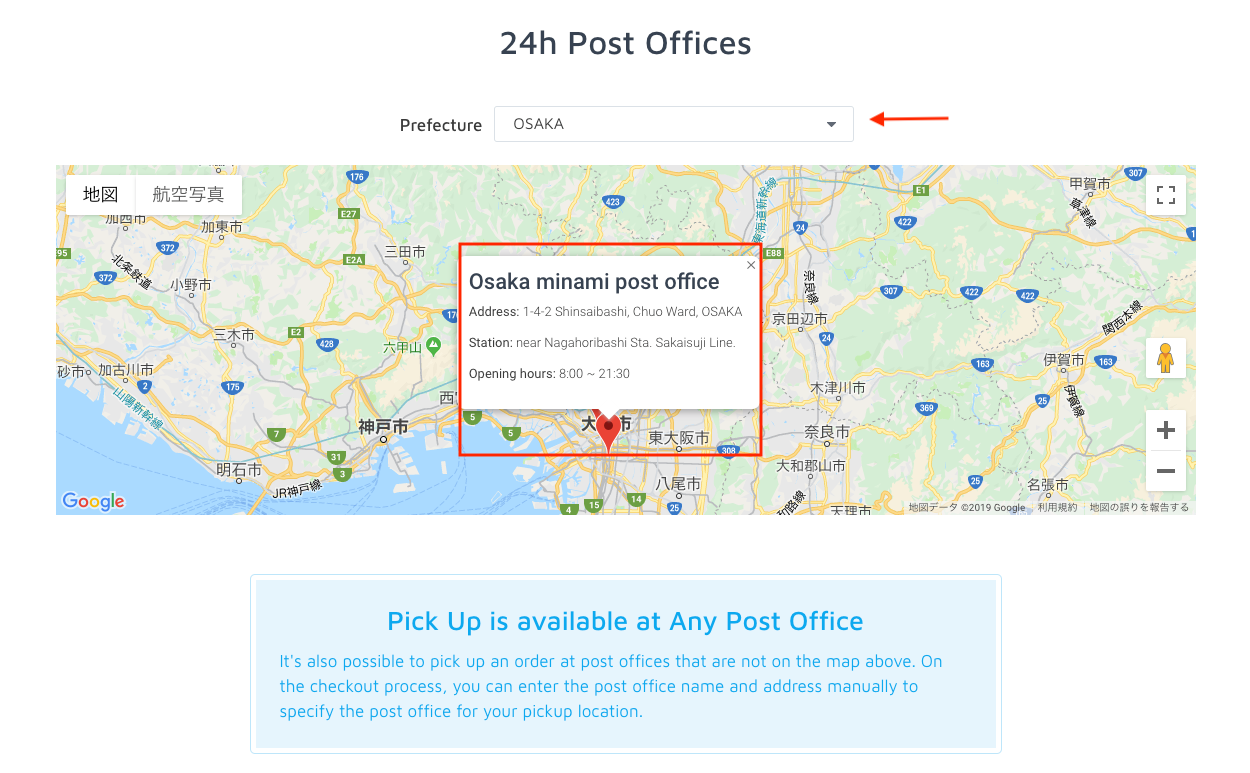 As stated above, we deliver to any post offices in Japan. Though for this demo, I picked up a Pocket WiFi unit from the YuYu window at the Osaka-Minami Post Office in east Shinsaibashi.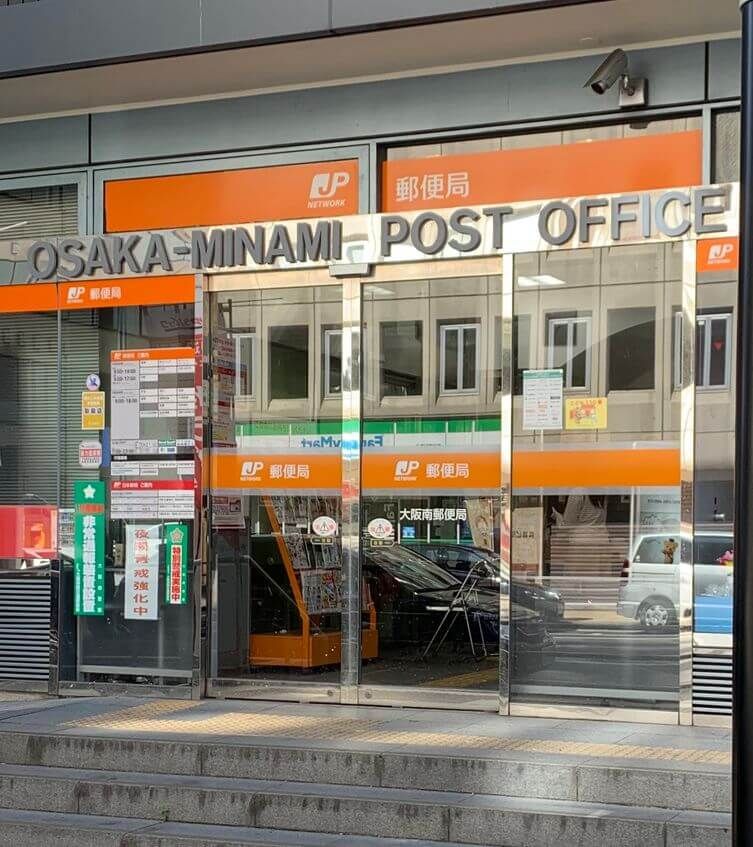 Find The Correct Window (Yu-Yu Window)
All major post offices will have what they call in Japanese, a "YuYu Window". These YuYu Windows are counters in the post office for you to pick up stuff that is sent to you.
These windows, photographed in the picture below, should have the Japanese characters, [ゆうゆう窓口] Yu-Yu Madoguchi (window) written up above. You can check the characters against this blog by taking a screenshot on your cell phone before you head to the post office.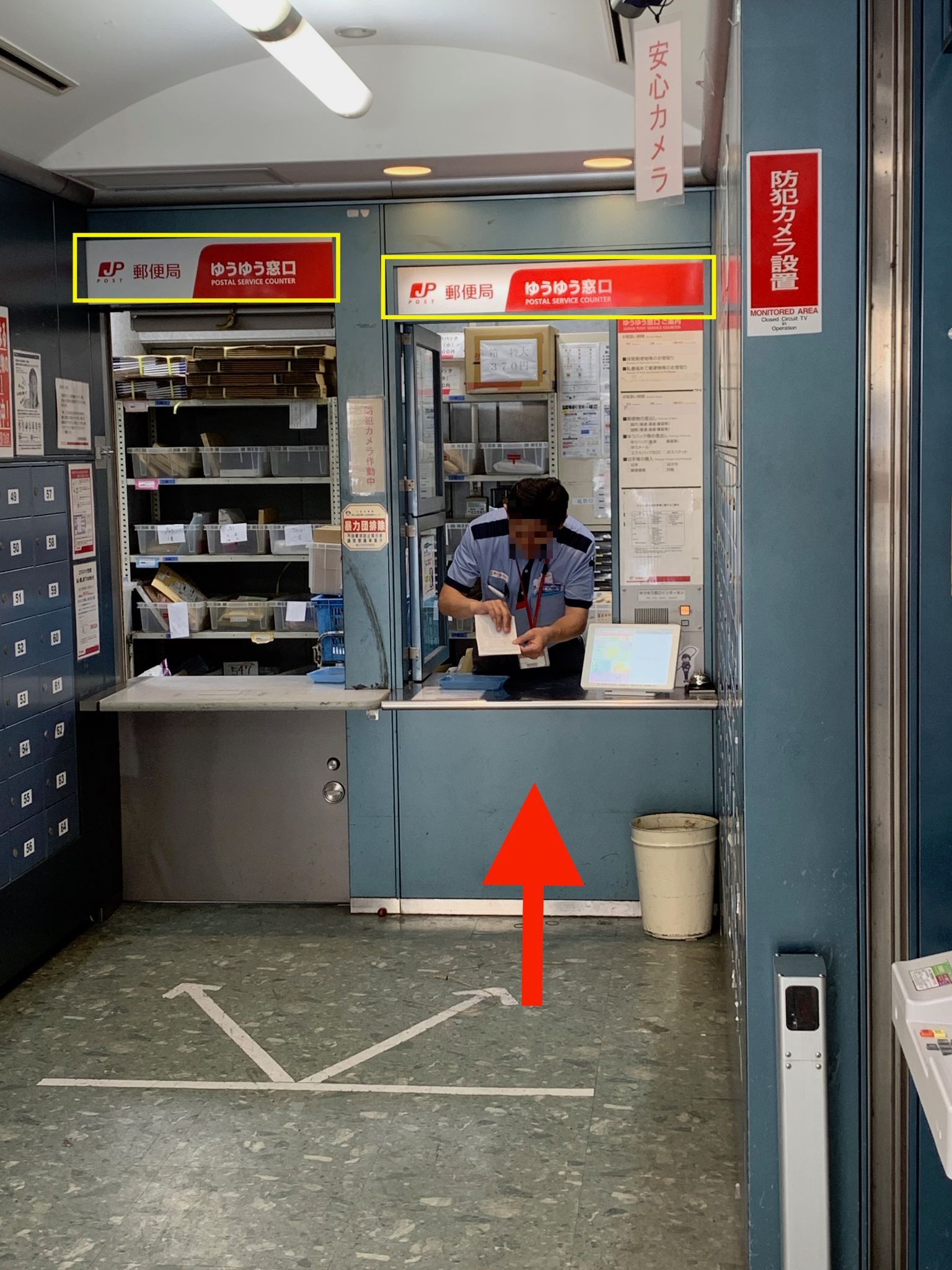 Show Your Passport And Tracking Number
Wow, look! We're already at the final step in the process! Simply approach the nice lady or gentleman postal worker (dressed in the blue uniform pictured above) and get out your passport and the tracking number we sent you in your shipping confirmation email.
By simply showing your passport and gesturing towards your name, as well as showing them the tracking number provided in the email, the postal worker will understand and retrieve your package. Showing a tracking number is not a must, but it will definitely help them find your package quickly.
See, it's that simple! No Japanese language skills required. I say this with confidence because I personally tested it out. Now my Japanese skills are decent enough to pick up a package from the post office, but this time I went in under the premise of testing how easy pick ups were with zero Japanese. After showing the passport and tracking number the man behind the counter grabbed my package and handed it over. The whole process took 2 minutes.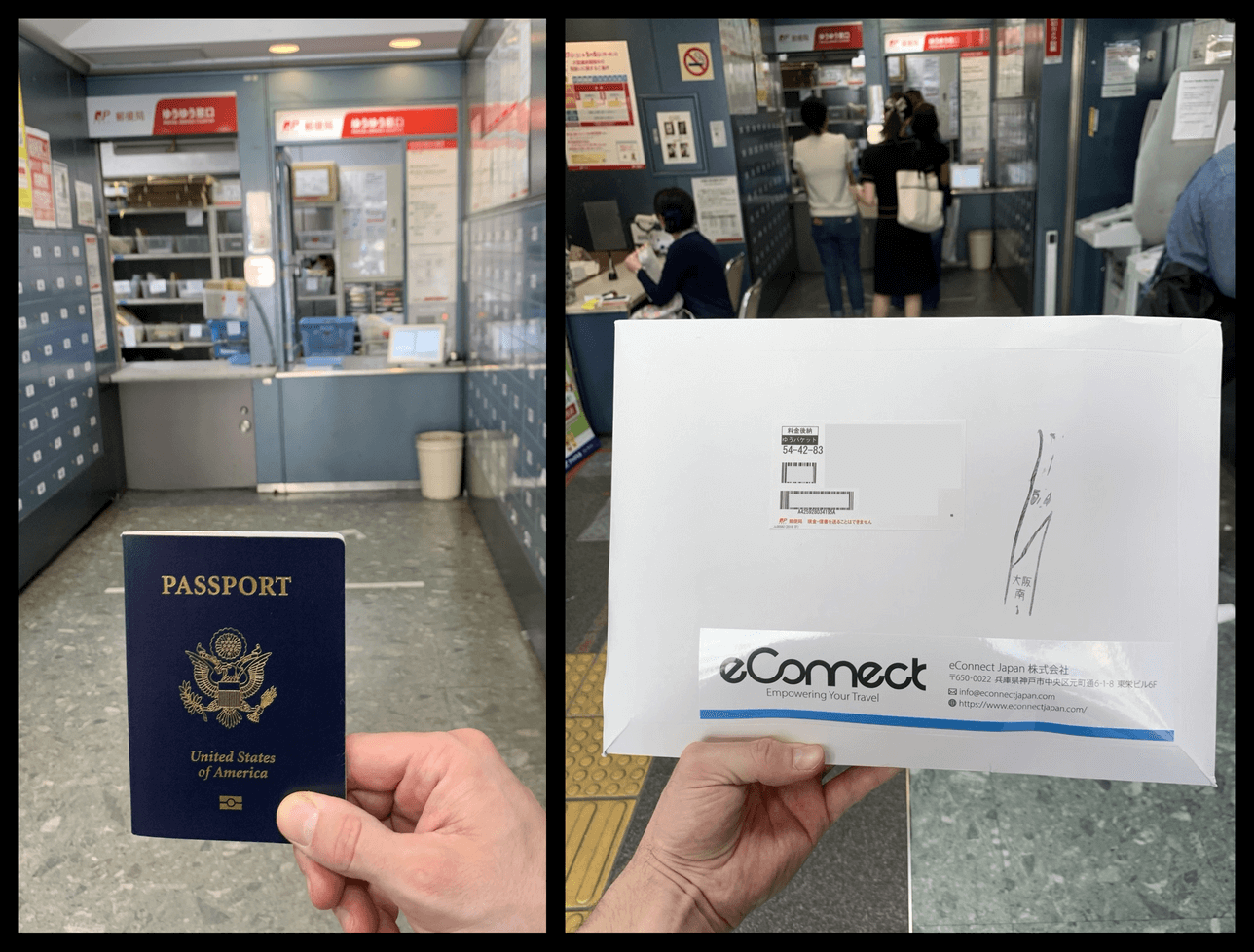 What's In The Envelope?
Now that you've successfully picked up your Pocket WiFi package from the post office, open it up and make sure everything's inside.
What's inside:
Pocket WiFi unit and case
Portable battery pack and charging cable
Charging cable/battery pack case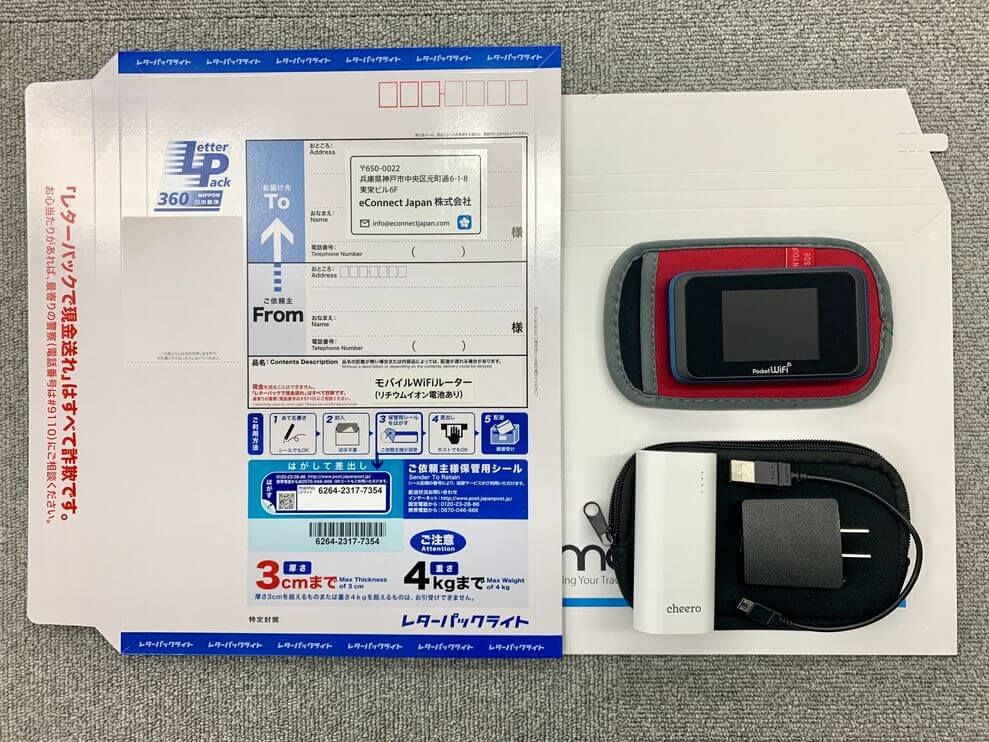 We provide you with a prepaid return envelope, so there's no fussing over having to figure out how to mail it back. For more on returns, check out our guide on returning Pocket WiFi in Japan for a step by step guide.
Simple Pick Ups, Traveler Oriented
We should all be Pocket WiFi pick up pros at this point right? Once again, the pick up process summarized simply;
Go to the post office
Locate Yu-Yu Window
Show passport/tracking number
eConnect Japan has worked to make the pick up process for our products as seamless and stress-free on the user as possible. So again, if you're staying with a relative, already know the lay of land where you're heading (repeat travelers), or coming in on a late/early flight, we highly recommend this simple and effective option for Pocket WiFi pick up. For more information on reserving, check out Pocket WiFi rental rates and deals on eConnect's website!
Peace, love, and safe travels ya'll!