Influencers Meet Japan Campaign [Free Pocket WiFi Rental]
Hello world travelers and common vacationers a like! From travel bloggers to Instagramers, from YouTubers and Tweeters. If you have a moderate internet following and are traveling to Japan, we at eConnect Japan have a limited time special promotion for you!
Promotion Content: Free Pocket WiFi Rental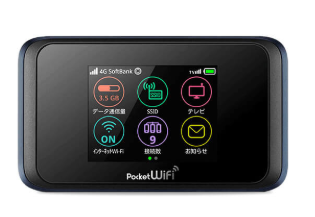 Nowadays, having access to high speed mobile internet while abroad is imperative to travelers. This is especially true for all of those out there in the digital age with a big SMS following. You need to keep your followers/fans updated! The key to staying connected is a solid internet connection. Sounds like common sense right? Once you are in a different country, however, getting a hold of that great internet connection is harder that it looks. With so many options out there, from SIM cards to Roaming data to mobile WiFi, it becomes difficult to navigate the playing field of mobile internet options. Also, as an influencer, you most likely have a ton of gear that requires WiFi connectivity. Running the gamut from go pros to fancy digital cameras and multiple laptops, most influencers have at least two or more of these WiFi compatible systems in their wheelhouses. So why box yourself in with internet you can only use with your smartphone (SIM, International Roaming)? Get your hands on a Pocket WiFi device, where you can link up to 10 devices to high speed 4G wireless internet, and stay connected on the go.
In an attempt to raise awareness of Pocket WiFi rental in Japan and how useful it is while traveling, we are launching a promotion called Influencers Meet Japan! Any travelers with a moderate social media following and or blogging platform can apply to get/rent free Pocket WiFi 4G model with 50GB data for the entire length of their vacation in Japan!
Requirements:
The requirements for social media influencers and travel bloggers are broken down as follows;
For Bloggers
You must write one blog article about your experience using the mobile WiFi rental service (easy right!).
For YouTubers
You must have a minimum of 10,000 subscribers and make one YouTube video about your experience using the Pocket WiFi unit.
For Instagramers
You must have a minimum of 30,000 followers and make one post about your experience using our WiFi rental service.
For Tweeters
You must have at least 30,000 followers on your Twitter account and make a tweet every day during your trip in Japan about your experience using our service.
Rules
There is a catch, however! We have to verify your account and or blog as well as to check there are certain amount of engagements and updates on them before you can get access to this offer. We also bear the right to rescind any offer made to any individual who we find to be in violation of our rules.
Also, we ask you to cover the shipping fee of 790 JPY, which is less than 7 USD. But that's it. The actual WiFi rental fee is ZERO!
Note that we expect you to include some detail in your review of our services. For example, the quality of the WiFi connection, connection speed, overall ease of use, etc.
Application Process
3 Step Process
Use our Contact Form to apply
Subject: Influencers Meet Japan Campaign
Include the following in the body/message:
- Full Name
- Link to your account (Blog, Instagram, Facebook, etc.)
- Period of your stay in Japan
We verify your account is legit - (May take one to two days)
- May require you answering additional questions via email.
- Once details have been verified, we will send you a confirmation email notifying you that qualify for the promotion.
Get free Pocket WiFi for your entire vacation
Have free lightning fast 4G internet for your entire vacation in Japan!
To all you influencers out there, we look forward to receiving your applications!
Let's get connected in Japan!