eConnect Japan Website Revamped
We have recently overhauled our website, both frontend (where people can see) and backend.
Now our e-commerce website is cooler and faster than ever!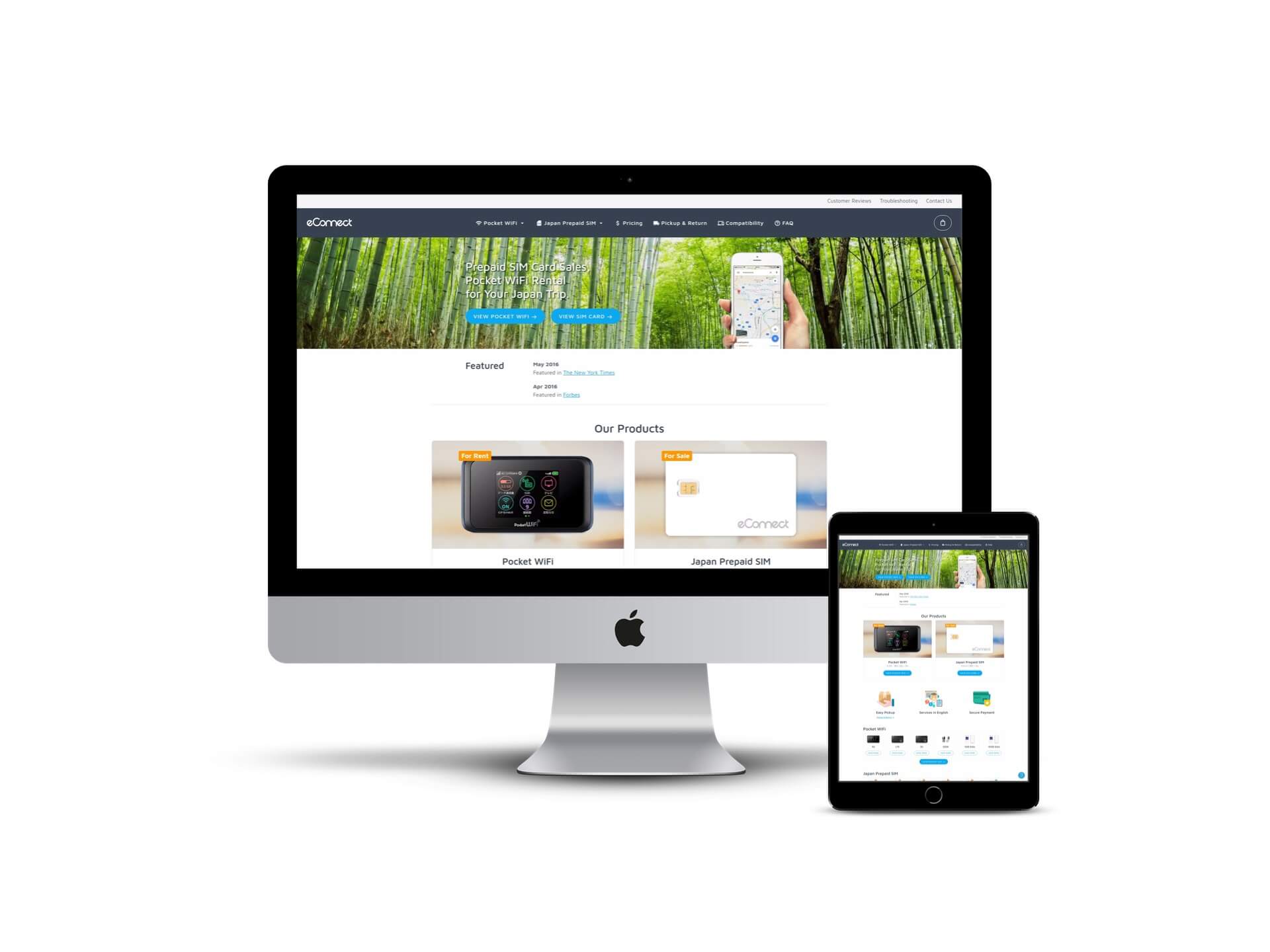 On the homepage, we put the Arashiyama bamboo photo in the background and the iPhone displaying Google Maps. It gives nice green, natural and flesh impression with a slightly digital aspect for the visitors landing on our site. We chose those images so that it helps people image how useful it would be if you are alwasy online during their trip.
It looks stunning on mobile too.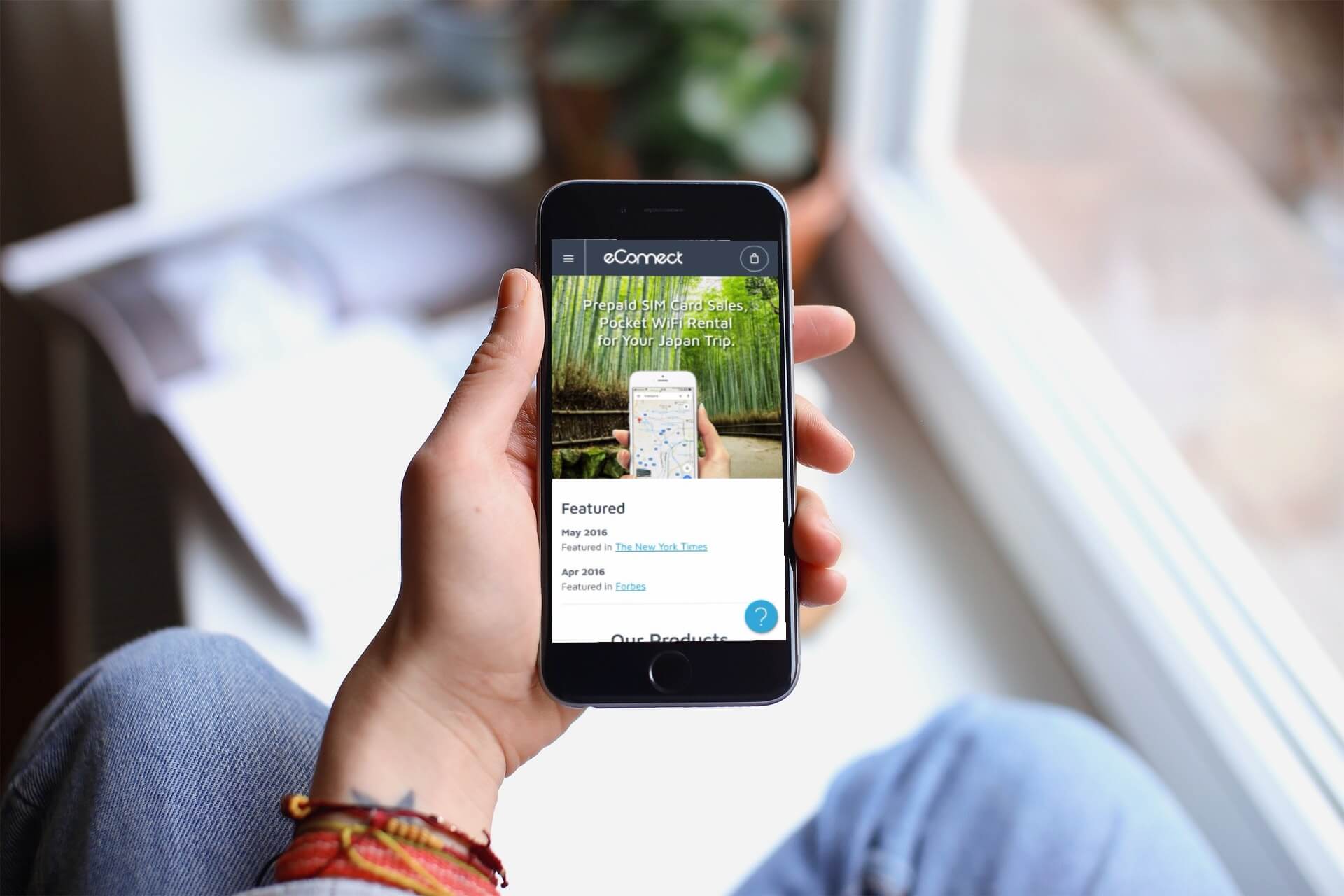 The homepage has 'Featured', 'Our Products', etc. as contexts but we try to minimize the information on the page to keep it simple and clean as well as maintaining the easy navigation to a different page within the site. This principle goes to all the webpages.
We also put a lot of efforts to make it super Mobile Friendly. Since almost 40% of our visitors are on mobile, it's crucial not only for us but also for most of the e-commerce sites to make their website as mobile friendly as possible.
Our previous website worked well on mobile and tablet but the new website works even better and smoother especially on the checkout process.
Price page has lots of information in a sleek style, where you can click and check rental prices for each plan by scrolling horizontally.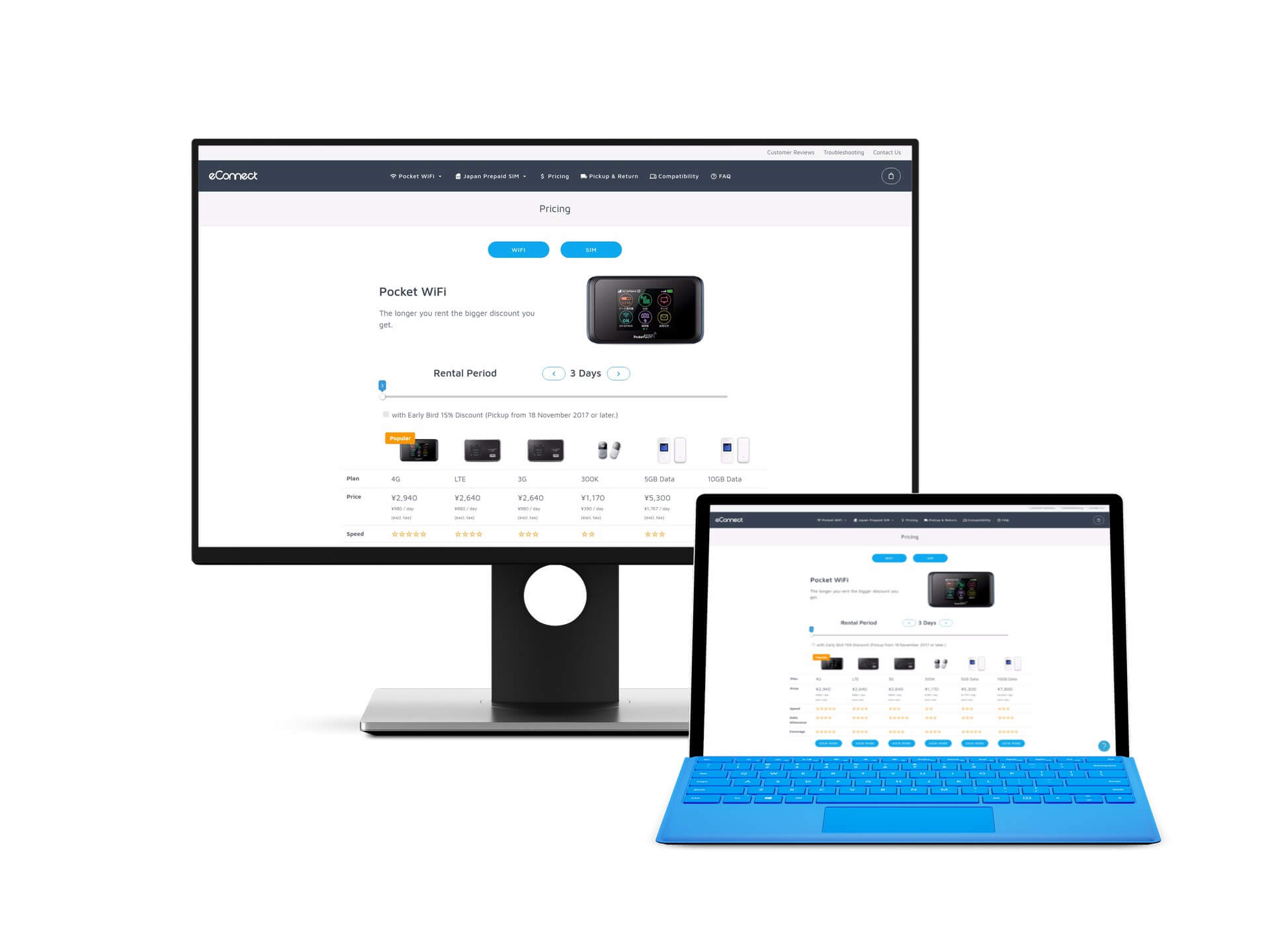 The sytling on Shopping Cart also got cooler.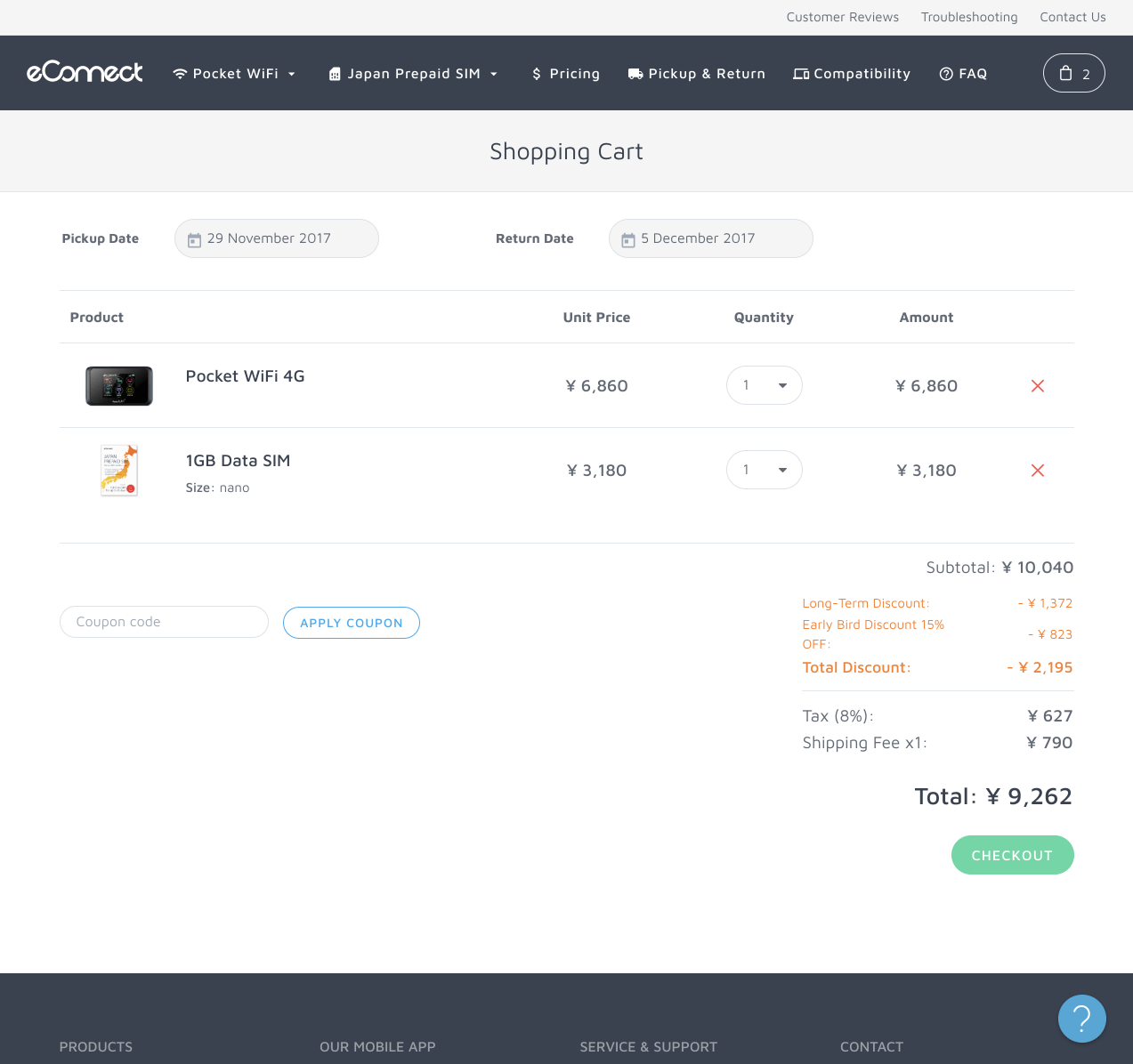 It's got product thumbnails, prices, quantity, and discounts carefully located in a clean style. It also allows you to enter a coupon code.
Again, everthing looks great on mobile and tablet too.
We are planning to add 'date range picker' (like the one you use when searching for a flight or a hotel booking) to make Pickup and Return date selection even easier with less clicks, and in-built payment form with Apple Pay & Android Pay support for easier checkout and payment process in the next update.
So stay tuned!
Lastly, for those who are interested in the technology stack for this new website, we use Bootstrap 4 (frontend framework), vue.js (javascript framework), PHP 7.1.10 (much faster than version 6), AWS (EC2, Cloudfront, Route 53), Stripe (secure online payment) and HelpScout (customer service & FAQ) and some other applications such as Google Apps.